Africa is of interest to terminators, especially Cameroon. Many of them regularly browse for VoIP news around the world and surf through the forums, gathering information about this country. It comes as no surprises, since GSM coverage is available in all major cities of Cameroon. Mobile operators that work in the country are MTN Cameroon, Camtel and Orange Cameroun.
The most popular operator is Orange Cameroun. The company has 30 offices around the world. The total number of subscribers is 128,800,000. In Cameroon, the operator has about 6.2 million users and provides a lot of prepaid packages, which gives a wide selection for the VoIP GSM termination.
However, if you are to choose the best ratio between price and the amount of terminated traffic in the operator's network, then the leader is MTN Cameroon. About 10.4 million people use it, which means that there is a chance that the traffic volume will increase if you use on-net tariffs.
The most profitable MTN tariff plans are Best and EasyBooster. This operator offers packages for one day or night. At the rate of 5-8 hours of the termination using one SIM-card, the cost would be about $0.014. At the same time, depending on the tariff plan and the amount of time used, a minute of conversation via MTN will cost terminator from $0.017 to $0.00001.
Increase your revenues from GSM termination in Cameroon , using GoAntiFraud! We provide you with proven tools to protect the SIM-cards from the lock and will render professional assistance in setting termination logic, in accordance with the characteristics of your country.
Another advantage is that the operator does not pay attention to the numerous calls within the network, as the above rates are meant for a day or night, and users often try to use them as much as possible, with the SIM-card in the GoIP-gateways unlikely to be subjected to scrutiny. That plays into the hands of terminators, who wish to buy GoIP 8.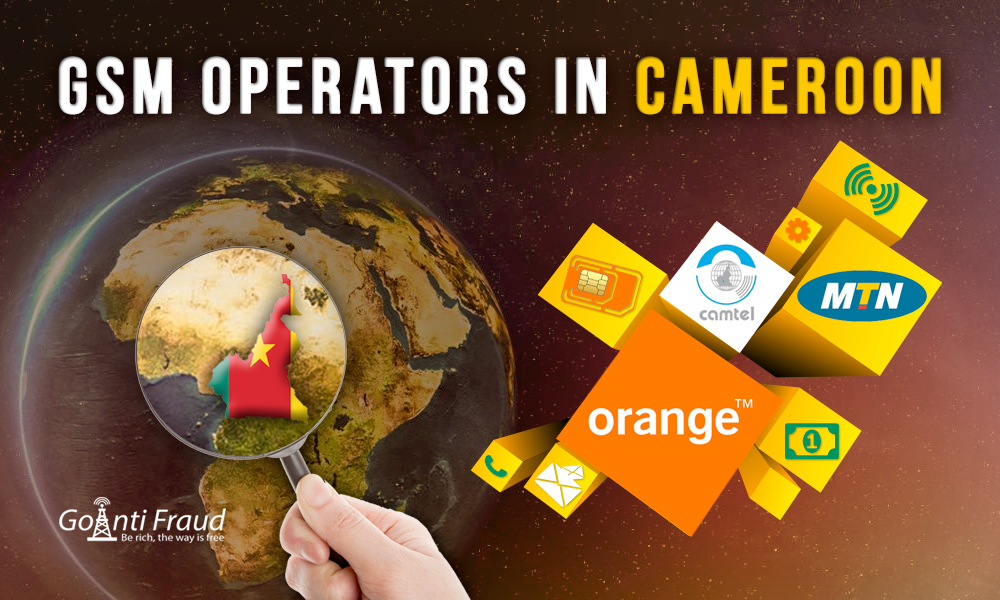 At the same time, not all the terminators want to buy new packages endlessly and connect bonuses the operator provides. In this case, the other tariff plans such as Toli Asso (Camtel) or MTN Freedom 3000 (MTN) will do. Toli Asso provides a monthly fee to choose from, ranging from $0.83 to $8.33 for 7 days. The calls will cost from $0.11 to $1.19 a day, a minute of conversation from $0.0001 to $0.003. MTN Freedom 3000 offers to pay $5.01 per month. Based on the number of days for termination, the cost of 1 minute of the terminated traffic would be about $0.003.
A minute of call would be slightly more expensive, if you use Plenty Fun +1000, an Orange company package. At the same time, subscribers also have additional 25 free minutes for calls to other networks. You can use the package for a week. In addition, using Plenty Fun, you can communicate with subscribers, without limitation in minutes at any time. It provides the service 21h-midnight, calls to preferred numbers and sending a plenty of SMS.
Plenty Fun by Orange, as well as the Best and Easy Booster by MTN to work for a week or a day are a godsend for terminators, since the operators are unlikely to apply strict AntiFraud, if there are many calls coming from these packages with such a short lifespan. Using these packages in the country, you can install an 8-port VoIP gateway.
Do you plan to invest in the GSM termination in Cameroon ? You will be interested in GoAntiFraud NewBusiness offer for beginners. This is a business package that includes everything you need to work at an early stage. In addition to VoIP equipment, AntiFraud protection tools and convenient software, we provide professional technical support at all stages of your business!