Madagascar attracts the GSM gateways owners with a high rate, large population, and sufficiently developed mobile sector. Thanks to tourism, a lot of international voice traffic is generated there. However, before you locate your equipment in Madagascar, you need to make sure that there is an opportunity to connect a stable Internet for work.
A steady growth of economy has been observed in Madagascar in recent years thanks to revival of tourism. In a good sense, this left a stamp on the development of telecommunications. Consumer spending on telecom services is increasing, and the services themselves, in turn, become cheaper due to effective competition.
Positive changes in the Internet sector of Madagascar took place after international submarine fiber-optic cables appeared on the island. This improved international bandwidth and provided access to the Global Network for more local people. Additional cables will be laid in 2019, which will also have a good impact on the market of Internet services.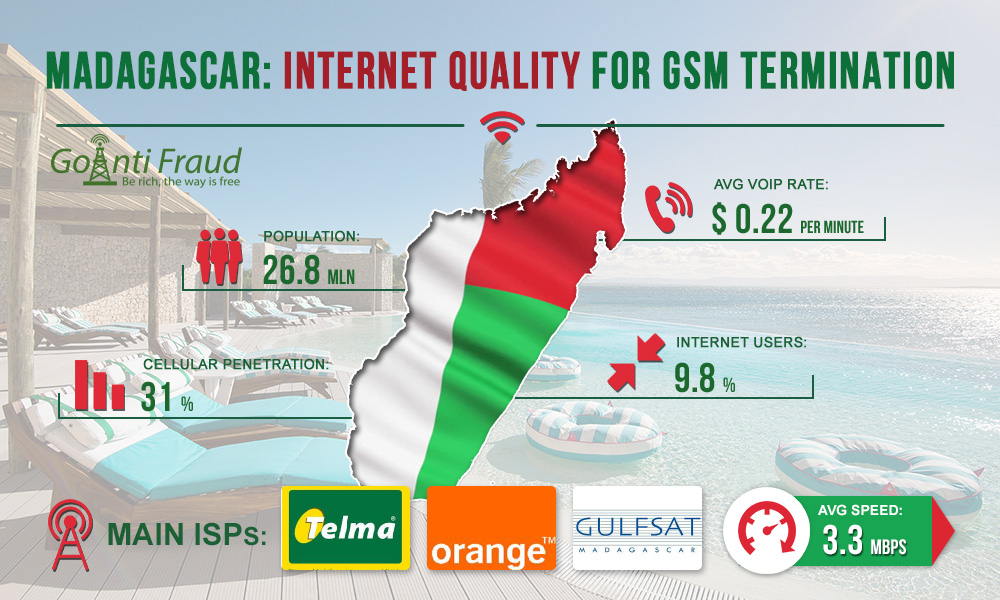 At the moment, a national fiber-optic trunk is being deployed in Madagascar, which will connect major population centers. Recently, upgraded DSL Internet access services have appeared in the market. It is possible to connect high-speed Internet WiMax. And, although the average speed in Madagascar is 3.3 Mbps, in cities you can connect the Internet with excellent speed, which will be good enough for normal operation of the gsm knx gateway.
Internet penetration in the country remains below the average for the African continent (only 9.8%, or 2.61 connections), but there is still a large potential for market growth.