Business in the voice termination in the Republic of Mauritius is a profitable startup. The country has a well-developed market for cellular services, a lot of voice traffic and low rates for outgoing calls. There is a high rate in this area, which will allow making good money on termination. However, to gain high profits, it is important to have a possibility to connect a high-quality Internet.
Mauritius Island is a pioneer in telecommunications in Africa. It was the first market where the mobile network was launched. Mauritius also became the first African state where the nationwide broadband WiMax appeared. As of 2019, Internet penetration in the country has reached 65% (0.82 million connections).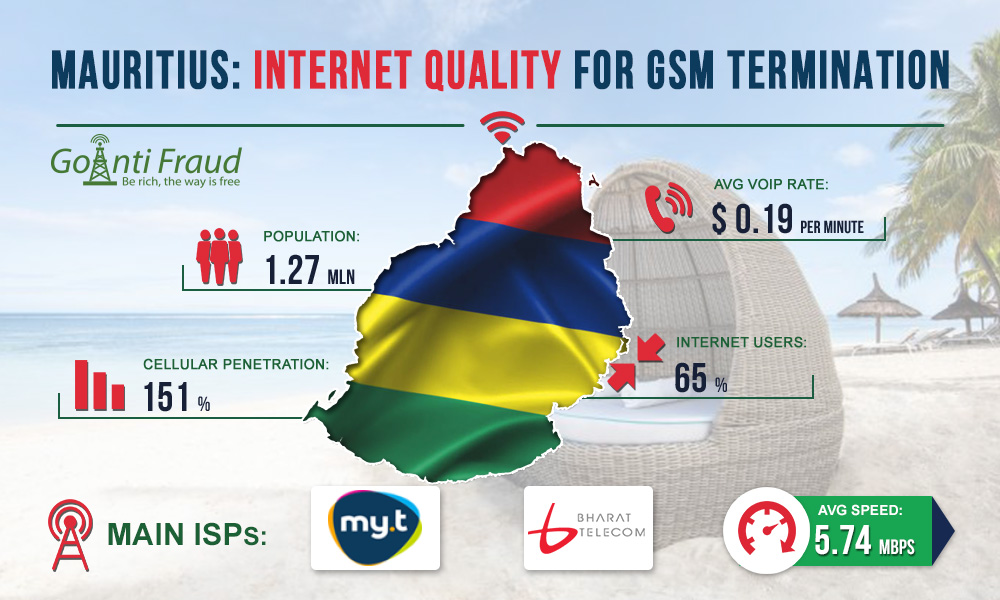 Fiber-optic Internet connection services in the Republic of Mauritius are available at the national level, while the local government supports the initiative of deploying a national Wi-Fi network and allocates the state budget money for that purpose. Constant progress is observed in the broadband access market in FttC and FTTP sectors.
Popular Internet providers in Mauritius are My.t and Bharat Telecom. Using their services, you can connect high-speed Internet for termination. The average speed in the country is 5.74 Mbps; it is an excellent indicator. This speed is high enough for the smooth operation of karel gsm gateway. However, this is only an average figure, in fact you can connect the Internet at a higher speed, subject to the number of channels involved in the operation.