Internet penetration in Malawi is only 11%, which is low as for Africa. However, due to the high population, the total number of connections has reached 2.23 million. For traffic landing, the main criteria for Internet connection are signal stability and sufficient speed for equipment operation. Let's find out whether the Internet in Malawi is suitable for a profitable voice termination business.
The Internet sector in Malawi is quite competitive - there are about 50 providers that are licensed to provide broadband access services. However, the availability of the Internet for local residents is limited, while the cost of international bandwidth remains quite high. This has a negative impact on the Internet penetration growth rate and prices. However, if you wish, you can connect a stable DSL, Wi-Max and fiber-optic Internet for operation of your gateways - mainly in large settlements. The main providers in the country are MTL and Globe Internet.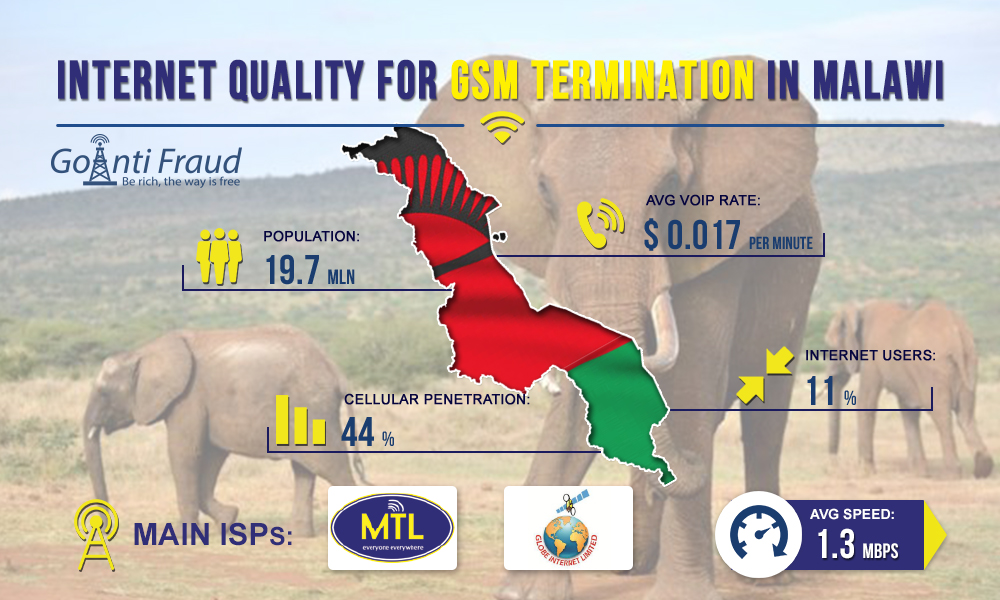 Malawi has recently gained access to international fiber optic cables, which should have a positive effect on pricing in the near future. The country is also completing the deployment of a national fiber optic network. At the moment, the average Internet speed in Malawi is only 1.3 Mbps. Nevertheless, in large cities, it is possible to connect a higher Internet. Remember that to land voip mobile minutes, you need a speed of about 5 Mbps to operate a minimum number of channels.