Guinea-Bissau is one of the poorest countries in the world. This left an imprint on the state of the telecommunications market - landline networks are almost destroyed. But this had a positive effect on the mobile communications sector development, as an alternative platform for voice calls. There is a high rate in this direction, 18 cents per minute in average. Theoretically, you can make good money on international voice traffic landing in Guinea-Bissau. However, is it possible to connect a good Internet there, without which it will not be possible to make high profits?
The Internet penetration rate in Guinea-Bissau is very low - only 7.8% (about 150 thousand connections). There is still an opportunity to connect high-speed Internet in the capital, but outside it, the access is very limited. Consider this when locating your VoIP equipment in Guinea-Bissau.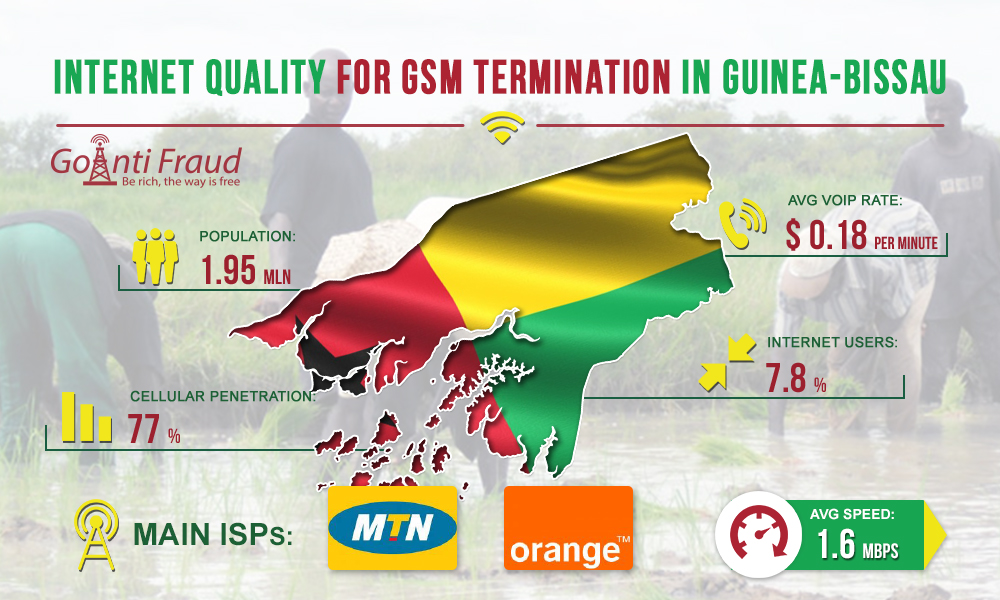 At the moment, the main Internet providers in the country are MTN and Orange, which simultaneously provide cellular services. The government seeks to make the telecommunications sector more profitable, but competition remains low. Guinea-Bissau is the only country in West Africa that is not yet connected to a submarine fiber-optic cable, but the situation should be remedied soon.
If you decide to start termination business in Guinea-Bissau, it is better to install residential voip hardware in the territory of Bissau (the capital). Also remember that for the smooth operation of the gateways you need a speed of at least 5 Mbps. The average Internet speed in the country today is 1.6 Mbps. You can connect higher speed Internet in the capital, but in other localities, you may encounter restrictions.