The Internet connection in Belize is not very good, but it can still be used to earn money on termination. At an average speed of 2.2 Mbps, in reality, you can connect a faster Internet here. Connections via fiber optic technology are available, and it is such an Internet that is considered the most stable, which is very important for voice termination.
The main Internet provider in the country is Digi; until recently, it was a monopolist in the local market. The emergence of Smart's competitor has contributed to lower prices for services and some improvement in their quality. Digi has a range of New Boost Plans that include fiber optic connectivity. Three packages of various speed are available to the users:
10 MBPS. Price per month — $34. Download speed — up do 10 Mbps.
20 MBPS. Price per month — $54. Download speed — up do 20 Mbps.
40 MBPS. Price per month — $93. Download speed — up do 40 Mbps.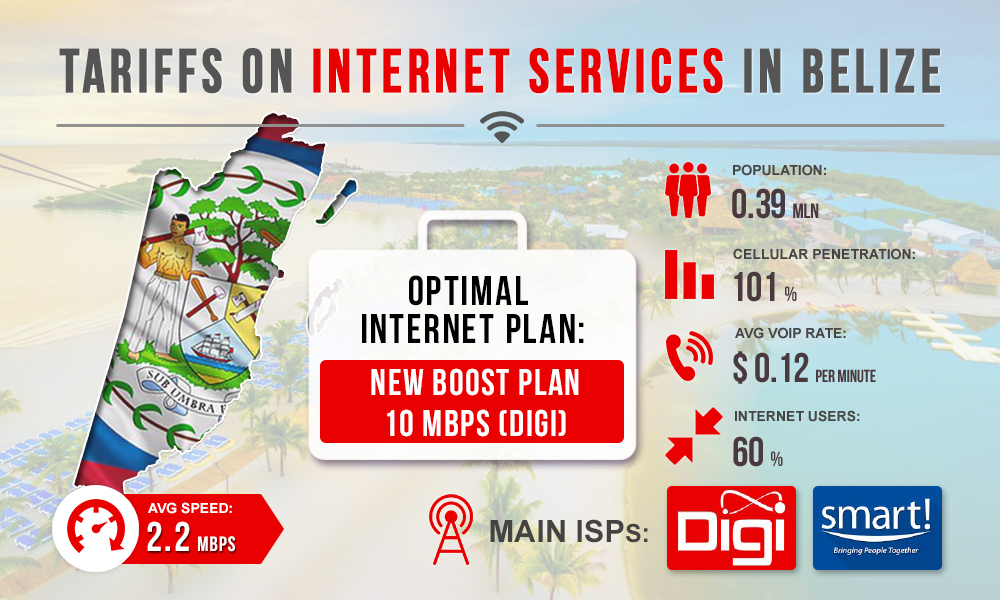 Which Internet plan to choose depends on the amount of traffic for landing. If your hardware für voip has a large number of channels and will pass a lot of traffic, it is better to connect an Internet plan with maximum speed. For medium volumes of minutes, Digi's New Boost Plan 10 MBPS package is quite suitable. It will cost you only $ 34, while the download speed will be up to 10 Mbps (with the required minimum of 2-5 Mbps per location). If you earn more than $ 100 from each equipment port in Belize, Internet costs will not be too burdensome.