The most common reason why the beginning terminators get disappointed in this business is blocking of SIM cards by antifraud systems. Antifraud is a special software developed for the GSM operators. It identifies the cards that work in the gateways and blocks them. There can be analytical and "robot calling" software; today we will dwell upon the second type and on how to protect oneself from robot-calling systems.
GoAntiFraud service proposes effective solution to minimize the SIM-card blocking by operator's robot-calling systems. These are white and black list. This function allows creating lists from the numbers that the terminator can trust and the numbers from which you want to protect your SIM cards.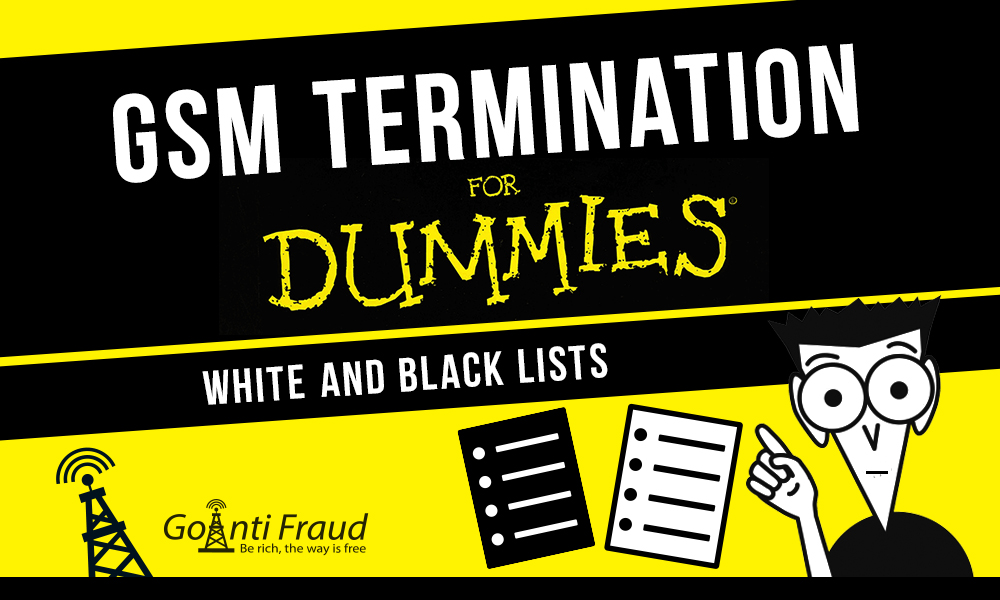 The service user can create a blacklist and add there the numbers from which the GSM operator makes calls. Calls from the numbers entered into the black list will be rejected. In addition to calls from the numbers that we have clearly identified as "robot-calling" and belonging to the operator, the system can reject calls from numbers with poor ACD/ASR rates. Thus, we also filter traffic by these parameters.
Creating a white list, the user enters there the verified numbers of originating companies, from which a stream of minutes will be received. The white list applies to numbers to which the calls are made. If the phone number is in the white list, the call goes through, if not, it is rejected.
Using white and black lists from GoAntiFraud, the terminator protects his/her SIM-cards from robot-calling and ensures excellent ACD/ASR static rates for the route. It is very important for making profit in gsm gateway business.