Equatorial Guinea can be a good destination for traffic termination. The country has a developed mobile sector, there are many foreigners who come to work and constantly generate international traffic. The average rate to Equatorial Guinea is $0.12 per minute, which allows making good money on termination if you find a favorable tariff plan for outgoing calls. Let's discuss the rates for calls from Muni, the second largest operator on the market in terms of subscriber base.
Muni prepaid SIM card costs $2.5 and comes without an initial loan. By default, a minute of calling to the numbers of Muni costs 25 cents, and 30 cents to the numbers of other operators. This is expensive for termination, so you need to find a better package deal. There are several options:
Oferta Numero Magico. You can call the three selected Muni numbers for free. Three offers are available: Diario (one day unlimited — $0.85), Semanal (one week unlimited — $3.4), Mensual (one month unlimited — $10.2).
Oferta Mi Uno. Two options are available: Paquete Diario (5 minutes, 50 SMS, 15 Mb for 1 day, cost — $1.7), Paquete Semanal (25 minutes, 250 SMS, 200 Mb for 1 week, cost — $12.7).
Oferta Muni Night. Free calls from 1100 pm to 0600 am, connection is free.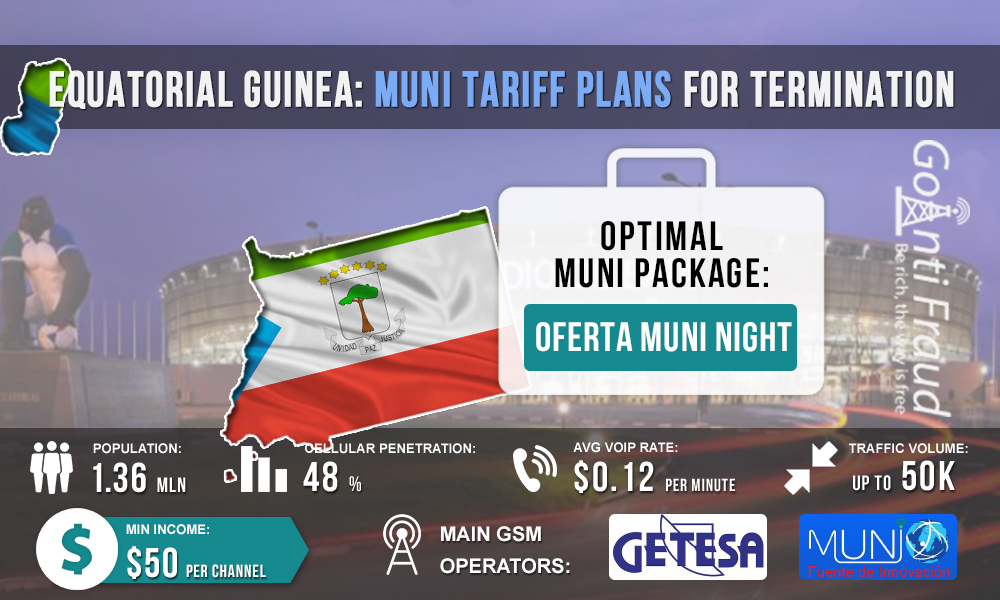 The most suitable option for termination is Oferta Muni Night package. You can call free of charge at night with this package. But there is little traffic at night time, so this offer is not ideal, it should be chosen only because the rest are too expensive. Landing 100 minutes per day, you can receive an income of $150 and more from each voip gsm gateway voiceblue channel or another gateway.