Even newcomers in the traffic termination business know that there are Antifraud systems, that the GSM operators use to monitor the terminators' activity and to block the SIM cards. How do they do that? Special programs analyze the "behavior" of a mobile number according to the so-called "parameters of humanity." One of such parameters is the activity of the SIM card in the network. For the operator not to block the card, you need to provide it with such activity that is inherent in a real person.
It is not surprising that the GSM operators monitor the activity of SIM cards on the network. A large number of calls are made from a GSM gateway one after another, and a person does not talk on the phone 24 hours a day. Therefore, the program easily determines which cards are used for termination and blocks them. How do terminators get around this "trap" of antifraud systems? There are two paths to follow:
"Squeeze out" each SIM card to the maximum.
Simulate a living person's behavior using special software.
To "squeeze" a SIM card means to use one card for 3 to 9 hours of operation without a brake. That is, once activated, call from the card until it is blocked. But, from experience, this path is ineffective. You need to spend a lot of time and SIM cards on this and respectively, a lot of money to buy starting plans. Moreover, loading/unloading of 50-100 cards a day is also a costly undertaking in terms of time and effort. Moreover you need to constantly top-up your SIM cards.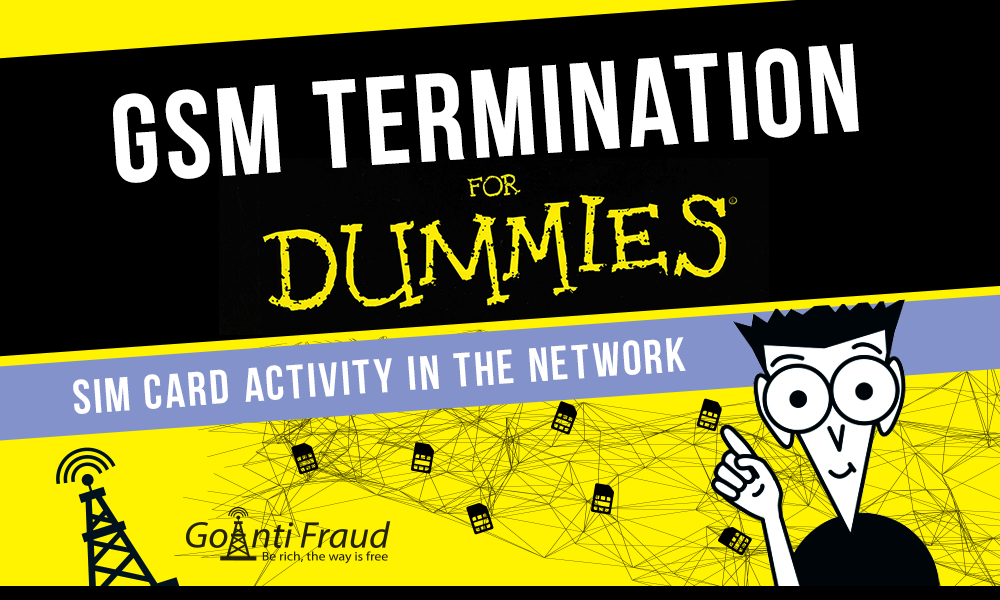 The second way is to simulate the behavior of a real subscriber in GSM networks using professional software from GoAntiFraud. This is the most effective solution to minimize the SIM blocking. The capabilities of this service allow distributing the activity between SIM cards at different intervals in order to skillfully divert the attention of antifraud systems from them. For example, one card can run for 54-66 minutes in different periods of time. After each call session, it is automatically unloaded and a pause is set. During a pause, you can generate incoming traffic to the same card and simulate calls to "favorite numbers" - by making incoming calls from other SIM cards and dialing other numbers from the terminator database.
With GoAntiFraud, it's easy to simulate human behavior - all of the above settings can be templated and connect to any new card in one click. And this is only one of the ways to successfully bypass antifraud systems with our service. An additional bonus is saving time and energy of the terminator by automation of routine work processes with SIM cards (loading/unloading, replenishing balance, connecting bonuses), which is especially important when working with ip pbx hardware with a large number of channels and large SIM banks.