Poland may be a good choice to start the traffic termination business, despite the low rate. The mobile communications market is well developed there; the local operators have advantageous offers for unlimited calls. But before starting a business in Poland, you need to make sure the quality of the Internet connection is good in the country.
Following the liberalization of the Polish telecommunications market, the broadband sector expanded significantly. At the moment, Internet penetration is 79% (this is about 30.07 million connections). The broadband market is dominated by the provider Orange Poland (its share makes 32% of the entire customer base). The company is actively investing in expanding its fiber optic infrastructure in the country to ensure a wider distribution of its services. The second major player in the Internet services market is Play, which is also a mobile operator.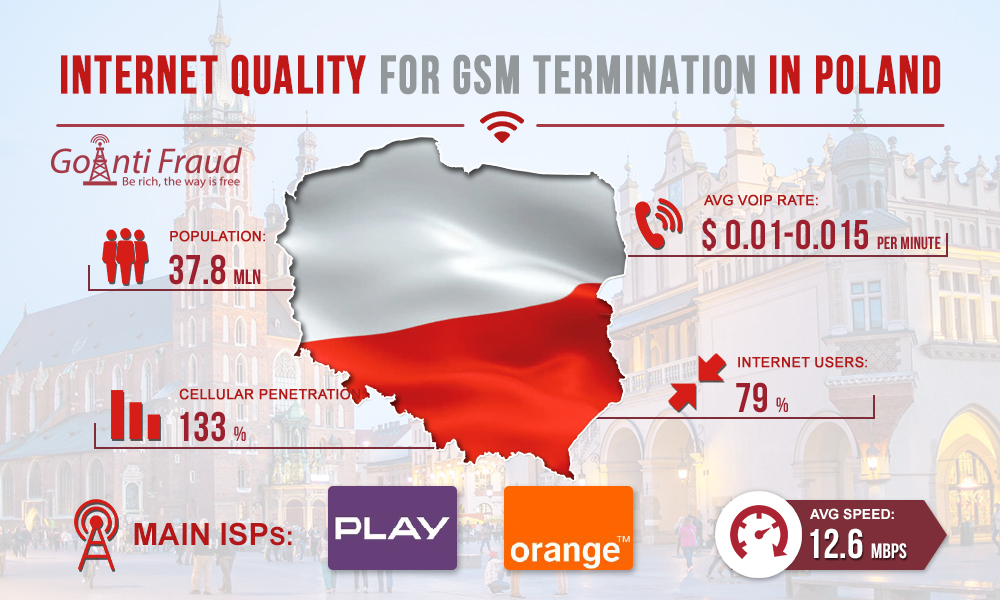 Poland has a well-developed DSL services sector complemented by cable networks and a growing fiber segment. For several years, the fiber-optic Internet was limited to several urban areas, but now the fiber market is actively developing, thanks to the support of the government and the EU, as well as through investments from Orange Poland.
The average Internet speed in the country is 12.6 Mbps. This is an excellent indicator from the point of view of termination, because even 5 Mbps speed is good enough for uninterrupted operation of the voip gateway. At the same time, a large number of connections through fiber optic at a 100 Mbps speed have been recorded in Poland.