The population of Nigeria is more than 203 million people. The country has the largest telecommunications market and the largest mobile sector in Africa. As of 2019, cellular penetration there has reached 75% (which is about 150 million connections). In Nigeria, there are great opportunities for earning money on termination and making high profits.
The country's mobile sector is showing the strongest growth since 2003 until today. The market has benefited from competition – there are 4 GSM operators in Nigeria:
MTN Nigeria;
Glo;
Airtel;
9mobile.
In addition to key players on the market, there are other operators that provide only 4G services. GSM coverage in Nigeria is good, only in the northern states there are difficulties with servicing the networks, this is due to the actions of the Boko Haram terrorist group. Keep this in mind when placing your GSM gateways in Nigeria.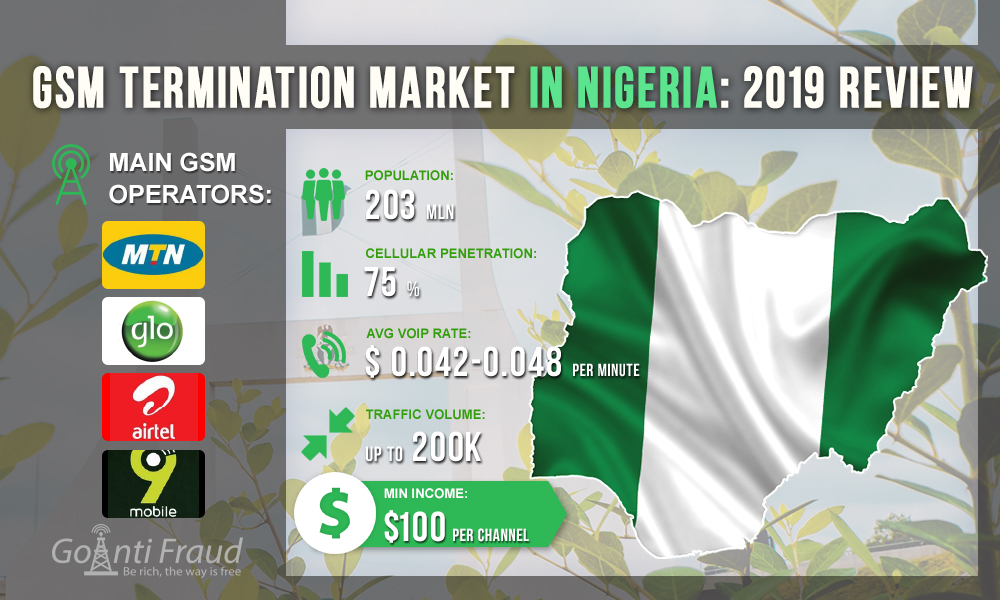 The Nigerian mobile market is the most competitive in Africa. Local operators offer the lowest rates on the continent and numerous promotions. This opens up excellent opportunities for work in VoIP GSM termination. New SIM cards are also cheap - they cost 200 Nigerian naira (this is about $0.56) and sometimes even cheaper. To buy a starting plan, you have to present your ID documents to register the number, but you can find SIM cards from street vendors.
By installing the gsm gateway call termination in Nigeria, an entrepreneur will be able to earn $100 and more from each equipment channel. The country has a lot of traffic generated by a population of 203 million people, and you can build a profitable business on this.