Tanzania is a very attractive business area for VoIP traffic termination. With an average rate of $0.12 per minute, there are low rates for local calls and inexpensive SIM cards. You can earn $400 and more per channel in Tanzania, if you connect a stable Internet with good speed. Let's discuss the specifics of the Internet services market in the country.
Internet penetration in Tanzania has reached 38% in 2019 (more than 23 million connections). The government is actively stimulating competition in the local telecommunications market. The telecommunications sector of the country is considered the most liberal on the African continent. In addition to the main player in the Internet services market TTCL, the state-owned company, many other Internet providers operate in Tanzania. The most popular of them are Habari Node and Raha Liquid Telecom.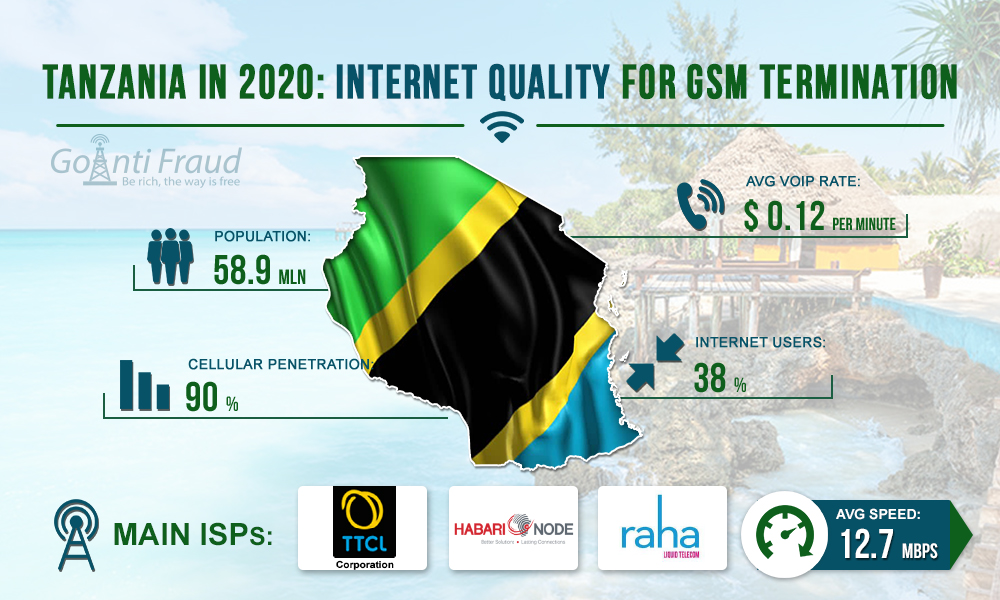 There are several fiber optic cables in the country, which allows the users to access high-speed fiber optic Internet. The advent of Fiber-Optic technology in the local market has made it possible to reduce the cost of Internet services, which were previously represented mainly by expensive satellite connections. Also, the national fiber network is constantly expanding in Tanzania.
An average Internet speed in the country is quite high - 12.7 Mbps. This is an excellent indicator, considering that for normal operation of voip termination equipment you need a speed of 2 Mbps. And in fact, in Tanzania, you can connect Fiber-Optic Internet at a speed of up to 150 Mbps.