For many, starting their own business is associated with difficulties, the need to spend a lot of time, effort and nerves to organize work processes. This is especially true for those types of business that are related to technologies, including the GSM termination. While we claim that starting a business is easy!
For this, you won't need all the money in the world - it's enough to start a business from $2000 contribution, which will pay off very quickly.
Of course, starting a GSM termination business on your own is not easy and most often the result is void. Experienced businessmen know they need to seek professional support in matters that they themselves lack knowledge and experience. The GoAntiFraud service was created by GSM termination experts, who know everything about this business, without exaggeration. Therefore, by contacting us, you can launch your business quickly and without complications, while immediately starting to earn in US dollars.
GoAntiFraud is a cloud-based service, so there is no need for time-consuming installation process, complicated setup and connection of third-party software. We immediately provide our clients with a turnkey comprehensive solution and help customize the business.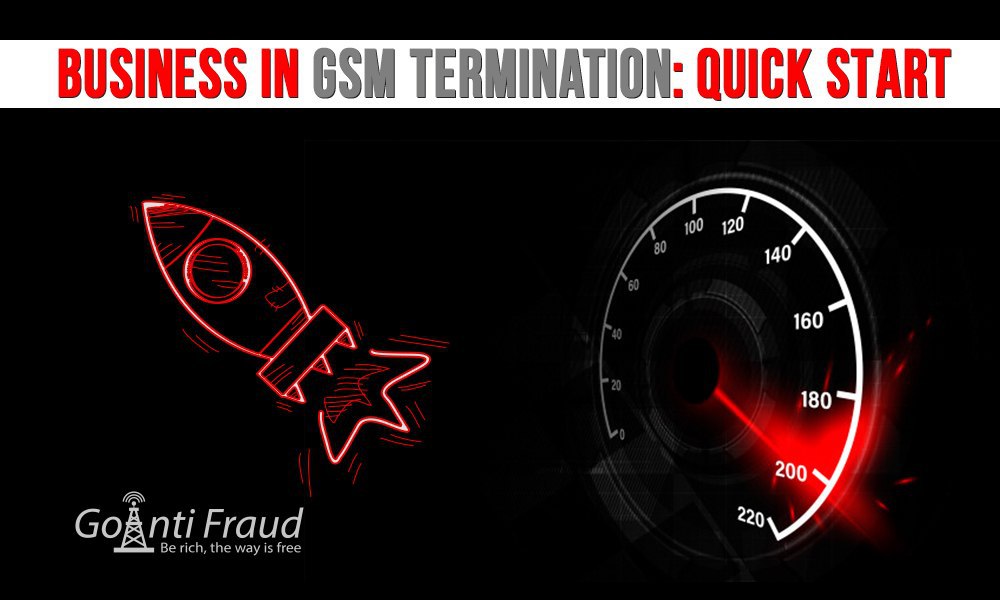 A limited factory interface of the termination equipment causes great difficulties in starting the business in 99% of cases. Also, many novice terminators have difficulty installing a complex third-party software. With GoAntiFraud, you will forget about all this and will be able to start a business in literally 15 minutes (this is the approximate time it takes to connect and configure GoIP equipment).
A quick start to a business with GoAntiFraud is:
The ability to connect all gateways in just a few clicks.
A built-in SIM server (you will not need to separately install a SIM server to work with the SIM box).
Quick and easy setup of internal encryption for SIP/RTP transmission over the Internet.
Constant tracking of optimal firmware versions to ensure stable operation of GSM equipment.
Still think owning a business is difficult? Get a free consultation from our experts, they will make you believe that starting a business is easy.