The main connecting device between VoIP and GSM networks is the GOIP gateway. This is the most important tool in the termination of voice traffic. Buying a GoIP gateway, the terminator gets the equipment with a limited manufacturer interface. Afterward, he will need a competent and meticulous setup. Unfortunately, many advanced users believe that they will save money and cope with the launch of the VoIP-system on their own. However, in practice, it is a big waste of time and money. An inexperienced terminator cannot avoid errors when he carries out connection independently, since he cannot consider every detail of the settings, especially those of the multi-channel device. Moreover, there is no guarantee that the terminator will do it correctly and the system will not have to be reinstalled from scratch.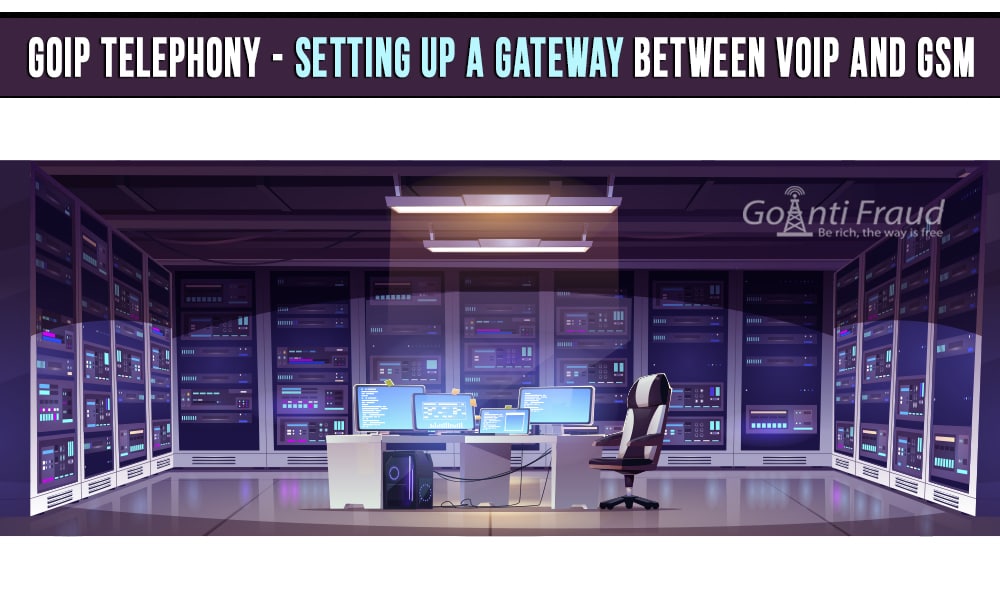 To make it much easier to set up everything, you can use the solution for VoIP GSM business from GoAntiFraud. Precise and correct connection of the system is carried out here by proven specialists. They will professionally connect all the components of the system, as well as help you quickly install and configure GoIP equipment. Besides, the GoAntiFraud solution offers special software, it will allow the system to work in an automatic mode, seamlessly.
After all the settings are completed, you can start receiving VoIP traffic and launch your VoIP GSM termination business. Also, the GoAntiFraud service will help you to set up the logic of protection against the SIM-block, adapt to the peculiarities of termination in a certain country, optimize and prolong the operation of SIM-cards.
Our specialists have many years of experience in the field of GSM termination and know all the complexities and features of the VoIP market. As a result, we have created a unique solution for successful termination. With GoAntiFraud, you can easily start your own business. With low expenses every month, we guarantee a quick return on investment and a stable income. More than 2000 terminators in 32 countries of the world successfully work with us, this is the main proof of our effectiveness!