GoIP equipment is a line of GSM gateways and SIM banks that are used to organize VoIP telephony. VoIP GSM GoIP gateways transmit VoIP voice traffic directly to the GSM network. SIM-banks allow you to store Sim cards and manage them remotely. Such equipment is relatively inexpensive and with the right approach you can make good money on it.
Even if you only have GoIP GSM gateways, this is quite enough to start a GSM traffic termination business. Over time, expanding and automating your business, you can supplement your Sim bank system.
GoIP equipment itself has a somewhat inconvenient interface and limited functionality, so it will be difficult for a beginner to understand and configure everything so that the business starts working smoothly.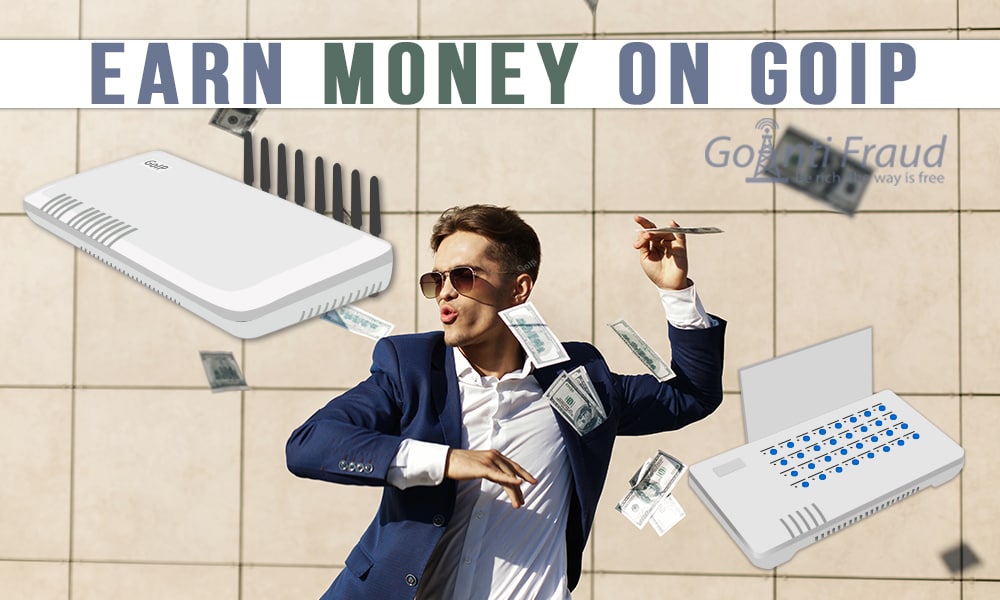 But there is a solution - a service that will expand the factory capabilities of your GoIP equipment and reveal its true potential. This service is GoAntiFraud. Together with our technical specialists, you will quickly set up all the elements of the system and launch the termination in a couple of hours. With the help of GoAntiFraud, you can remotely control all devices in the VoIP system, automate processes for working with SIM cards, and effectively hide from AntiFraud.
GoAntiFraud offers a comprehensive solution for profitable GSM termination with GoIP equipment. We work directly with the manufacturer Hybertone, so you can buy GSM gateways and GoIP SIM banks from us at the lowest price. For beginners in the field of VoIP termination, we have a ready-made solution "New Business", which includes the necessary set of equipment, software for work automation and tools for protection from the SIM-block. 24/7 technical support is provided.