VoIP termination of voice traffic today enjoys well-deserved recognition. The basis of this technology is used in such popular applications as Skype and Viber. It is not surprising that entrepreneurs with business acumen immediately saw the prospects for making a profit in GSM-termination. Many business models are used to earn money in the field of VoIP, but one of the most popular and profitable is the sale of specialized equipment.
Features of VoIP termination equipment
The equipment used for GSM termination of voice traffic allows you to bypass the roaming standards set by mobile operators. The most popular devices today are the GoIP brand, they are characterized by reliability in operation and wide functionality. And here are the most common types of VoIP equipment used in GSM termination:
GSM gateways;
SIM-banks;
VoIP adapters;
SMS modems;
IP phones.
The main thing is not to be embarrassed that almost everything modern has the label "VoIP china", it still allows for efficient transmission of voice traffic, which is beneficial both for ordinary users who want to make cheap calls abroad and for VoIP providers. The high demand for devices for GSM-termination determines the profitability of the niche and, accordingly, the business for their sale.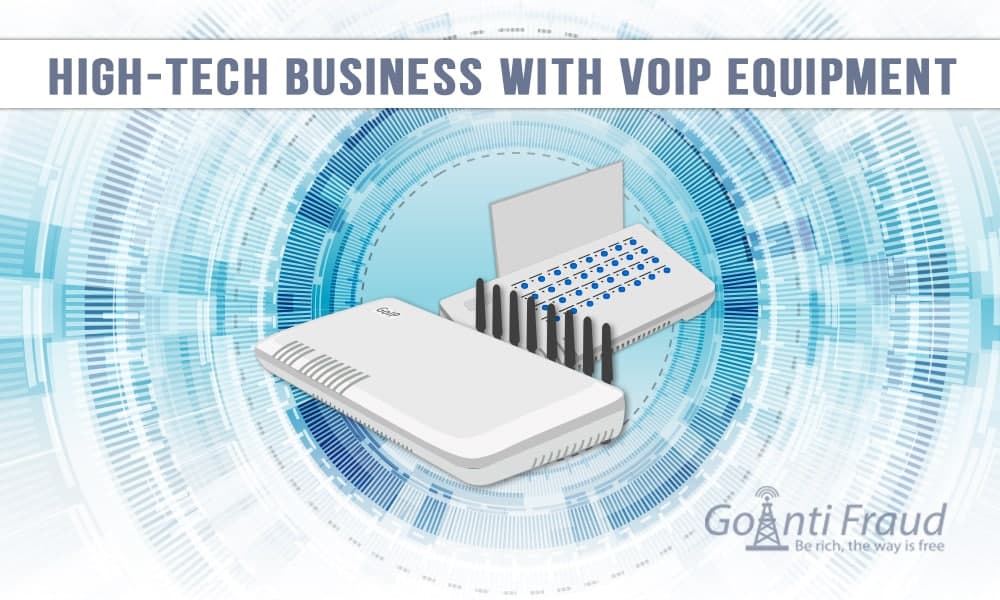 How to choose VoIP equipment for a successful business
To ensure a quick and profitable sale of the purchased goods, you need to correctly approach the choice of products. The main criterion that a novice businessman in this industry should pay attention to is the functionality of VoIP equipment offered to customers. For stable sales, your GSM termination devices must have the following characteristics::
Remote access capability;
Call management function;
The output of SIM card operation statistics;
Workflow automation;
User-friendly and intuitive interface.
Not all of these qualities are inherent in modern VoIP equipment available on the modern market. To improve the functionality of devices, there are specialized services, the main thing is to choose a compatible product. For example, the GoAntiFraud cloud service allows not only to increase the productivity of the equipment but also to protect the GSM terminator SIM cards from AntiFraud systems. Naturally, by providing customers with reliable and easy-to-use equipment, you can increase the profitability of your business and gain an additional competitive advantage.