GoIP 8 is a piece of effective medium-level termination equipment, installed to save communication and excellent earnings.

In addition to the main function of making calls and receiving calls, the device stores all communication data, including non-called customers, which helps to increase productivity in the enterprise and improve customer service. The equipment has a set of functions that are conveniently configured for any customer requests that are put forward to the first or second plan, depending on the communication of the enterprise. By setting them, you can increase your productivity many times over.
However, you can not only use telephony for communication but also send messages, route calls to convenient mobile devices, maintain databases with customers, and perform other useful actions.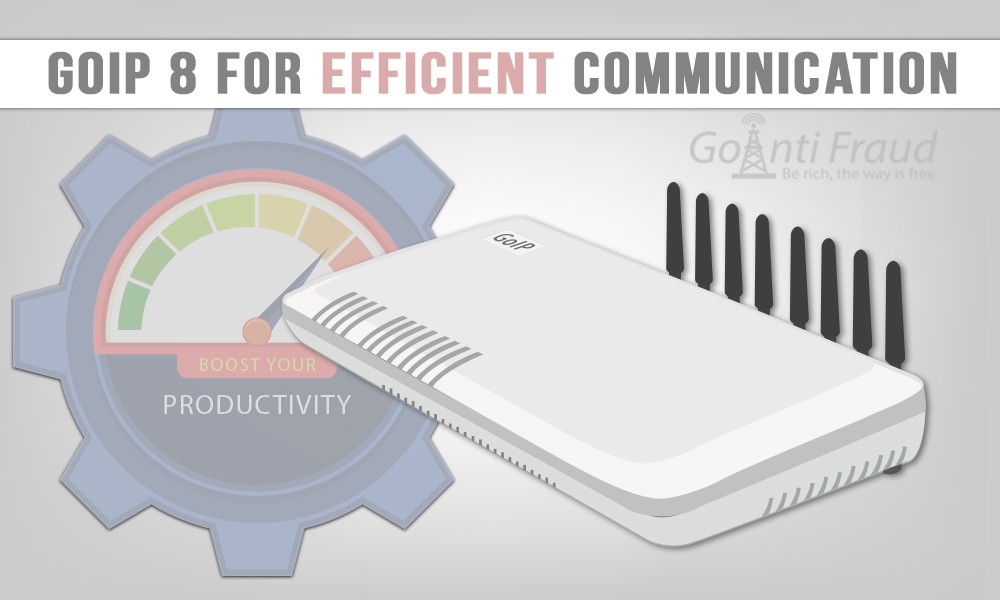 Based on all the advantages, enterprises that have purchased such gateways are provided from busy and unavailable employees. With the GoIP 8 port gateway, you can make calls and receive calls with the appropriate number of channels at the same time.
In addition, when installing and configuring this equipment, no additional investment is required, all the costs of providing gateways are much less than for conducting conventional telephone lines. To do this, it is important to correctly group the channels, connect trunks and SIM cards of one or different GSM operators. Thus, when calling from the office to a certain GSM number, the device will automatically choose the most favorable tariff.
Another advantage is that 8-channel hardware is easier to set up than 16 or 32 ports. On the other hand, you should not do this yourself, but rather invite a good specialist, since there are many nuances that affect the efficiency of Go IP and the entire termination system.
At the same time, many entrepreneurs optimize the device by connecting the GoAntiFraud service to it, which makes it possible to use their account and coordinate the process. And this is a ready-made platform for traffic termination. Moreover, the gateways can be placed in different parts of the world, managing them remotely.