Hybertone equipment is very popular among those who have decided to organize VoIP termination and among entrepreneurs in the field of telecommunications. VoIP gsm GoIP gateways are a great choice to terminate voice traffic.
Despite their low cost, users report the functionality of GoIP devices. Using one or more of these gateways, the terminator can make about $1,000 per month, depending on the direction, the cost of calls, and the amount of equipment. The manufacturer's product line includes models of gsm gateways designed for a different number of ports - 1, 4, 8, 16, 32. You can choose the best option for yourself, according to the needs of your business. To begin with, one GoIP 1 or GoIP 4 (one or four channels) would be enough. With the expansion of your startup, you can buy more equipment for more ports. The single-channel gsm router is a great solution to create additional communication channels.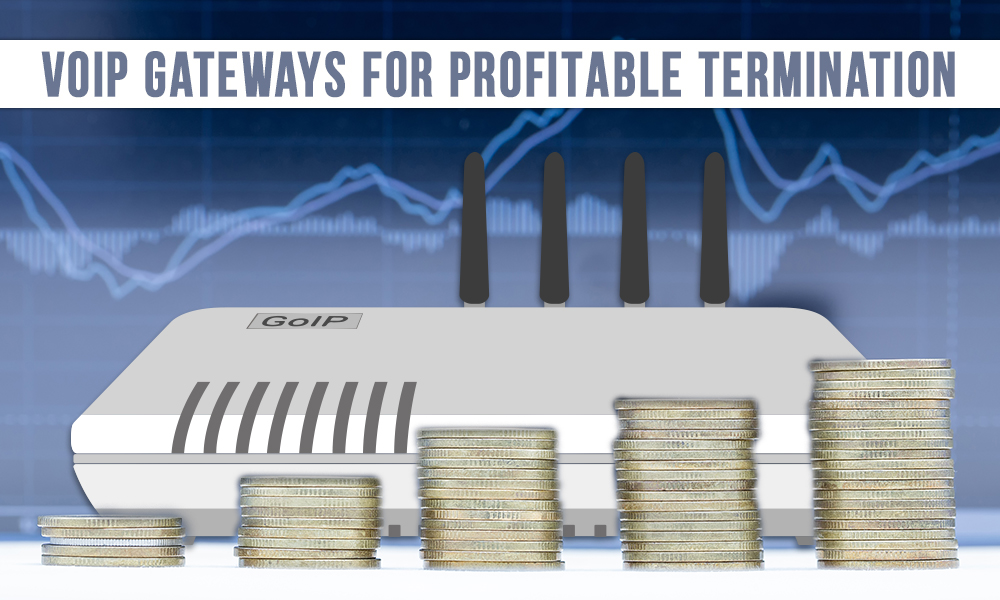 There are also the GoIP SIM banks, which will be useful for terminators handling large volumes of traffic. Using the equipment, you can remotely control the gateways located in different parts of the city, or even in different cities. Hybertone has also developed software, available for download on the official website. It is the SIM-server and the SMS-server GoIP, which allow terminating more efficiently.
The SIM-server virtually loads and unloads the SIM cards from the gateways, rearranges them, makes calls from one card to another. Thus, you get the opportunity to simulate the behavior of a real subscriber in GSM networks. You can send messages from the gateway via the SMS server, which is also useful for bypassing anti-fraud systems.
The GSM GoIP gateway is a budget solution for profitable VoIP termination.