Entrepreneurs are willing to reduce the cost of communication by using Voice over IP. Modern technologies allow making calls abroad or to another city at local rates.
Many have noted significant savings that can be achieved thanks to VoIP telephony. Businessmen know how much time and effort it takes to make agreements, send information, and other nuances in the work. However, using IP telephony, you can easily call the company's offices, hold video conferences for staff, send different data and receive a reply instantly. All this saves a lot of time and money. And the office works so efficiently that the business brings much more profit.
Most companies train new professionals in the online mode. And you do not need to go to another city for training, pay for travel and accommodation. All this is carried out using VoIP telephony, which transfers the voice over long distances to the called party in the form of a digital signal. After all, the principle of IP-communications is a package compression and efficiency of data transfer, while maintaining a high quality of communication.
But that is not all! IP is a unique communication that combines calls, faxes, voice mail and e-mail, web conferencing, and other functions in a single system. Some managers know how it is difficult to install lines in warehouses, basements, outside the city. And if you buy a gateway equipped with one and multiple channels, you can always be in touch with the office.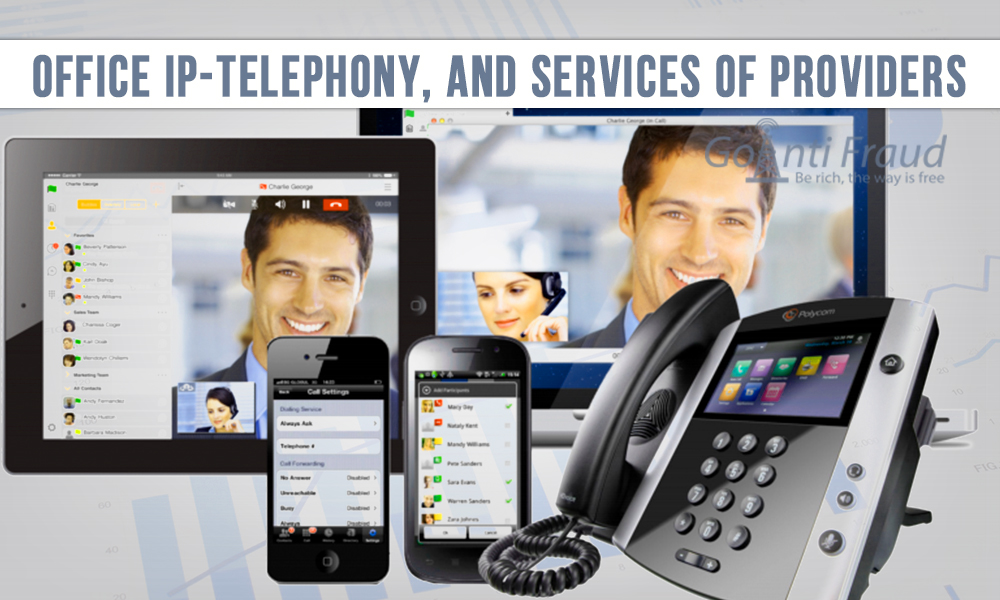 But the question arises: what IP phone systems are better for small businesses? You can easily get lost in the host of service providers. There can be only one answer: it all depends on the business focus, the level of communication load, and the planned coverage area.
There are thousands of providers offering their services in the market. Each provides its programs, news, and services. Packages vary in terms of connection, cost, reliability, and quality levels. To select a provider, you need to explore all the services offered and select the main criteria based on your company's needs.
When choosing a VoIP provider, you should pay particular attention to whether it provides quality communication around the clock and the level of customer service. In collaboration with providers, you have to consider the possibility of low-cost connectivity and additional lines and numbers in the future. The latter is particularly important for service companies and call centers.
Technical failures are unacceptable as they are fraught with the loss of customers. Problems can arise because of poor Internet access, which is often observed in small towns.
Our company offers all-inclusive business packages to their clients. In fact, you buy a ready-made business solution, which you simply need to launch to start earning. Our "business in a box" includes everything you need to get started successfully:
a set of necessary equipment;
professional software for automation of business processes;
tools to prevent SIM blocking (SIM block is the main problem faced by entrepreneurs in this business);
round-the-clock technical support;
personal account-manager consultation.
Our experts will explain everything to you in detail, get you familiarized with the features of our service for GSM termination. You will only have to solve minor organizational issues before starting a business.