To get started, you will need equipment (not like that of a mobile operator) such as GSM gateways, Simbank, SMS server, SIM server, Remote control server, Internet connection, technical support, local SIM cards, and voice traffic from transit companies. To start a business, you will need to install all the equipment and insert SIM cards into the slots of your equipment.
The traffic provider (transit company) will send voice traffic to your equipment. Calls directed to your equipment will be from different people from different countries. When a call reaches your equipment, our system automatically uses one of your SIM cards to land the call locally.
When voice traffic passes through your SIM cards, you will receive for every minute of ground traffic.
For new customers (who most often come without understanding and knowledge about business and without experience), we offer a number of turnkey solutions, so-called business packages, combining the main components for starting: equipment (we buy from partners in China), software, consulting and technical support (our services) and traffic (established partnerships with a number of traffic providers (transit companies)).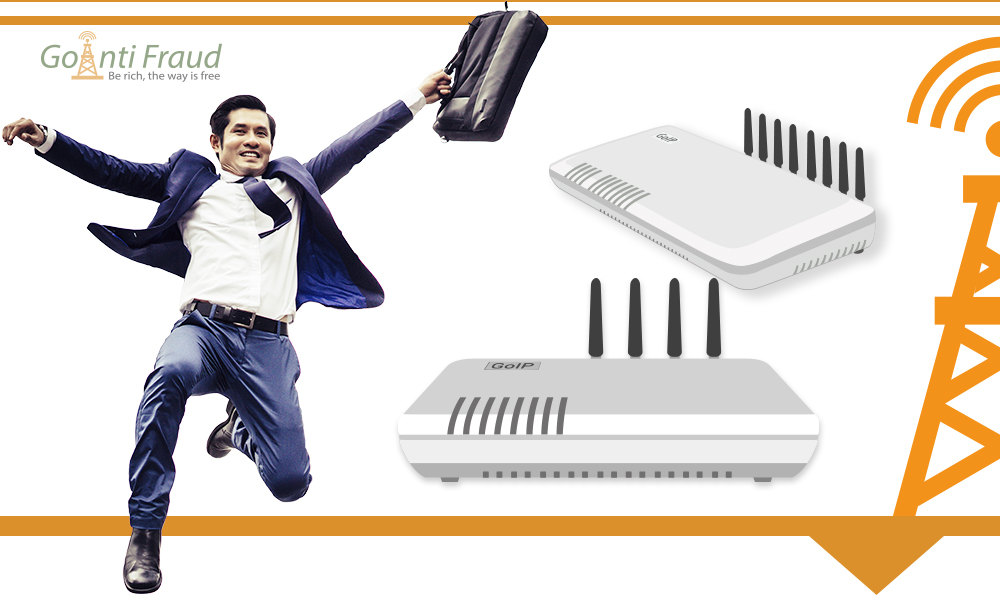 GoAntiFraud earns money by selling licenses and subscriptions (in packages and outside of them) to customers and selling equipment (outside of packages). Therefore, a stable client is our interest.