The new comprehensive solution GoIP + GoAntiFraud. The system will protect your SIM card when operating in the GSM network and allow termination comfortably.
From now on, all the controls of the GoIP equipment are assembled in a single, simple and trouble-free GoAntiFraud service. And it is all the more indispensable if you look closely at its features:
We manually connect gateways and banks of each client personally.
The system independently handles all USSD and SMS requests to substitute tariffs and top up instead of you.
More than 6 tricky tools to disguise SIM cards from AntiFraud systems of operators.
Call distribution to individual SIM cards in the gateway, instead of the "one gateway - one operator".
ACD, ASR, engaged lines, traffic volume, number of minutes in the network - all the GoIP equipment statistics in a single window.
Cloud technology and access to all the settings of SIM-banks of GoIP via the personal user account or any device.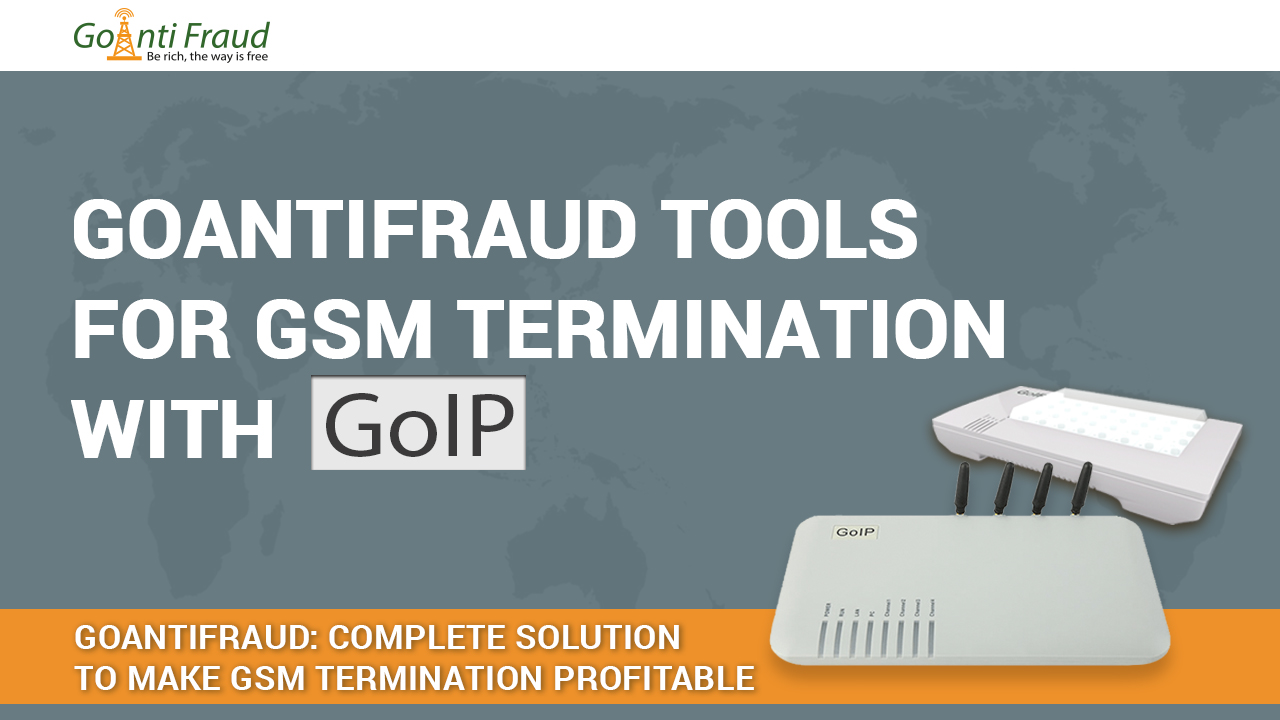 You are welcome to get a free GoAntiFraud trial. We will reveal as many capabilities of your GoIP equipment as possible.