Did you know that VoIP business allows you to earn money while people call each other?
The holidays are around the corner, bringing a huge volume of voice traffic and this is the perfect moment to start.
Subscribe to the promotional offer and easily start your own VoIP business with a low initial investment.
Order a ready-to-start " 2022 New Year business package" at an exceptional price: $1399*.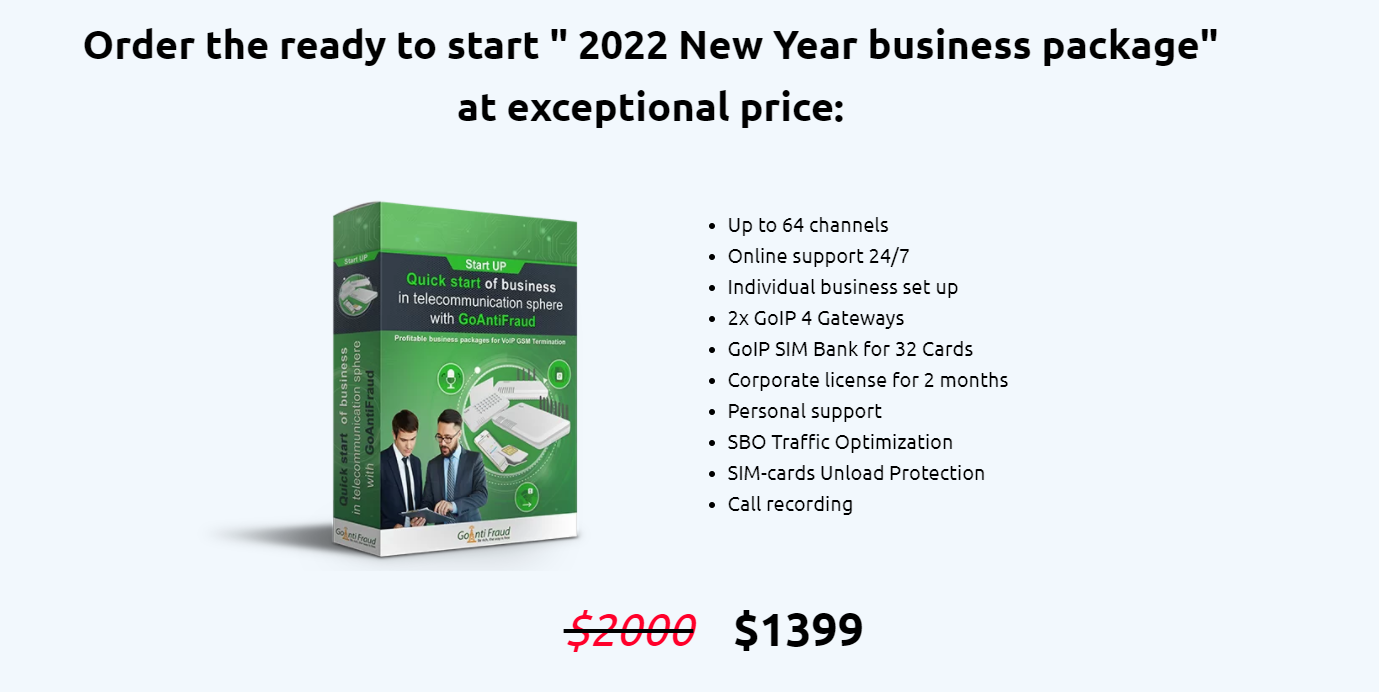 Order any of the regular business packages and receive a special gift from the following list:
Additional GSM GoIP 8 gateway.
Additional SIM bank for 32 cards.
Microcomputer Raspberry Pi3.
Free equipment delivery.
Discount for New Business package.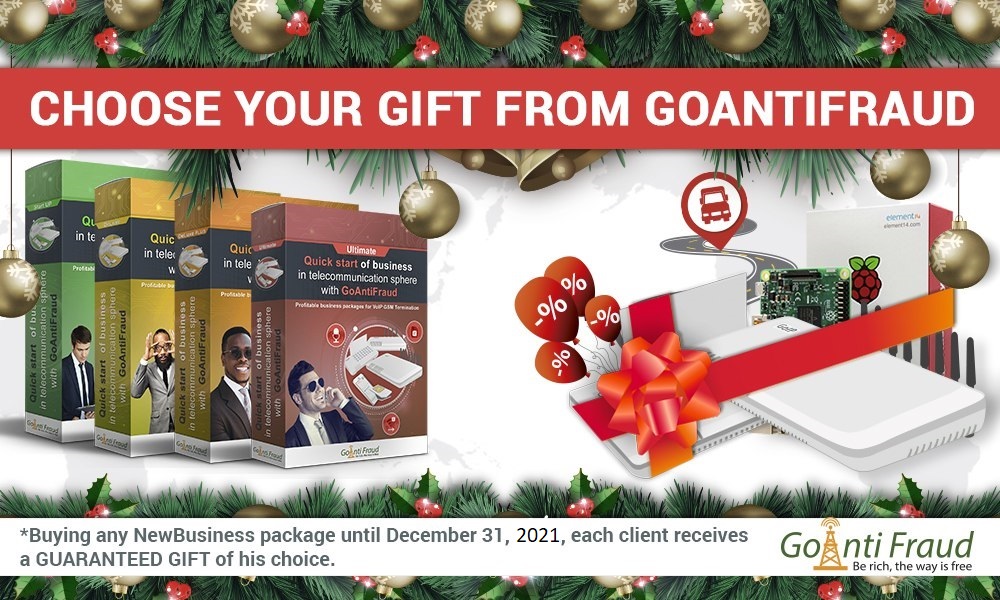 Order the joy ft

Meet the New Year by starting your own GSM termination business!
The offer is valid from 15.12.2021 until 31.12.202
* Package comprises 2x GoIP 8 Gateways and GoIP SIM Bank for 32 Cards
**The offer is valid for DeLuxe, DeLuxe +, and Ultimate NewBusiness packages