High penetration of mobile communications and an average rate of about $ 0.22 per minute are excellent preconditions for the beneficial termination of voice traffic in the Gambia. However, you need a stable Internet connection to efficiently terminate calls
In the Gambia, mobile penetration is above the average for African countries. To date, the country has recorded 154% cellular penetration. This fact suggests that the fixed-line infrastructure is poorly developed in the country. Because of this, the sector of Internet services is handicapped.
The Gambia has a relatively developed national backbone network but the low penetration of fixed lines makes it difficult to use the Internet. In many rural areas, there is no access to the Global Network at all. There are very few licensed providers on the market, consequently competition is minimal. The most popular providers in the Gambia are GamNet and Qcell.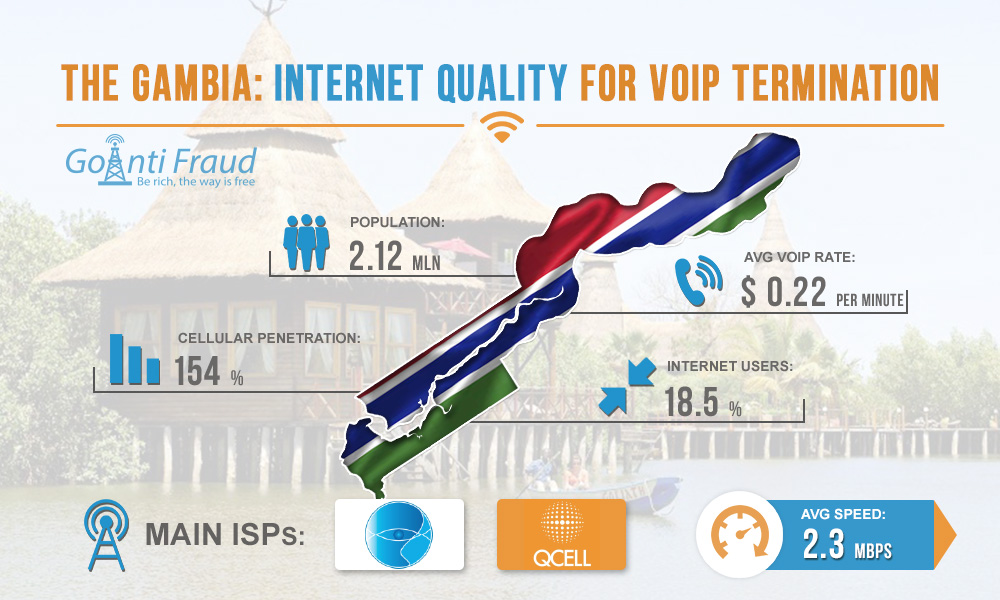 Nevertheless, the country provides an opportunity to connect the Internet using DSL, WiMAX, and EV-DO technologies. There are 3G and 4G networks but they will not be suitable for efficient termination of traffic since such connection is unstable. In 2011, an underwater fiber-optic cable was installed, which allowed to improve throughput and reduce tariffs on Internet services.
In the cities of the Gambia, you can connect the high-speed fiber-optic Internet, which is suitable for a multi-channel gsm bri gateway. This type of connection is considered the most stable, which is very important for terminating the maximum amount of voice traffic.