In Honduras, as in one of the poorest countries in Central America with an unstable political situation, there are difficulties in reforming the telecommunications sector. The development of the fixed-line sector is low; penetration rates are lower than the average for Latin America. In addition, the lack of investments affects the market, which, in turn, affects the Internet services sector.
To efficiently terminate voice traffic, it is important to connect the equipment to a stable Internet, which will make converting VoIP calls to GSM uninterrupted. To date, the market for Internet services in the country is developing slowly. Nevertheless, in Honduras, DSL-technologies and cable connection are available, although the tariffs on services remain relatively high.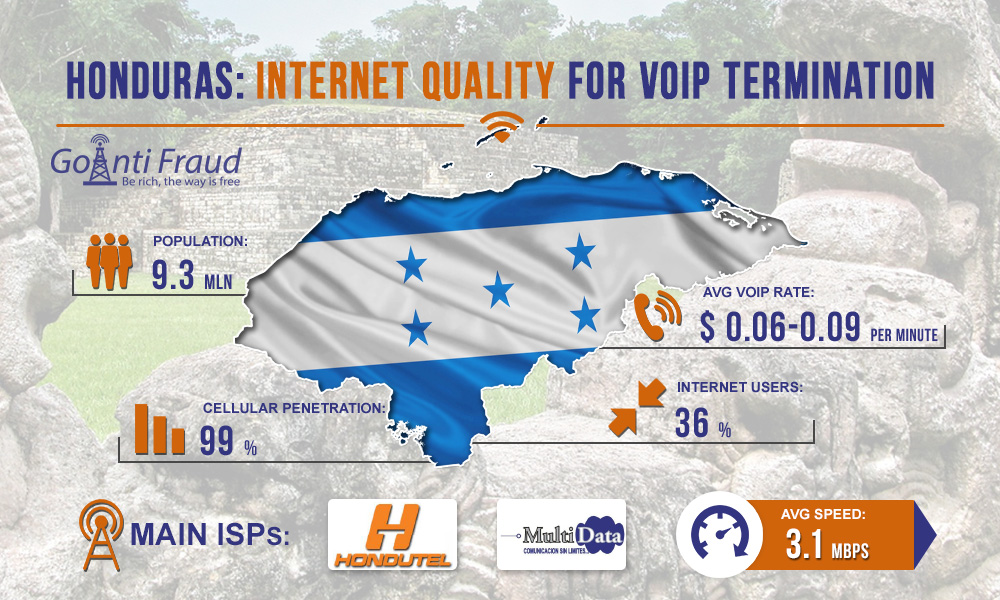 At the same time, the demand for broadband is constantly growing, which has attracted some investment in the development of the fiber-optic structure. But access to a stable high-speed Internet is limited to the main cities, so it's worth placing GSM gateways in large settlements.
To date, in Honduras, there are two major Internet providers: Hondutel and MultiData. The average download speed in the country is 3.1 Mbps. This speed is sufficient for normal operation of a gsm gateway digital as its every channel requires a minimum speed of 42 Kbps. Using the offer to connect to fiber optic networks in one of the major cities of Honduras, you will have access to a stable Internet connection at higher speeds.