El Salvador is small in population, but a lot of international voice traffic is concentrated there and you can make a profit by terminating it. It has all the opportunities for successful earnings on landing of calls, but it is important to connect to a stable Internet. We will tell you about peculiarities of the Internet services market in El Salvador.
At the moment, the telecommunications sector is limited by poor infrastructure, nevertheless significant progress in this sphere is obvious. The broadband access market is somewhat limited due to significant reduction in fixed-line telephony, while mobile penetration is extremely high in El Salvador. However, opportunities to connect to the Internet with a fairly good speed and a stable signal are remaining in the country.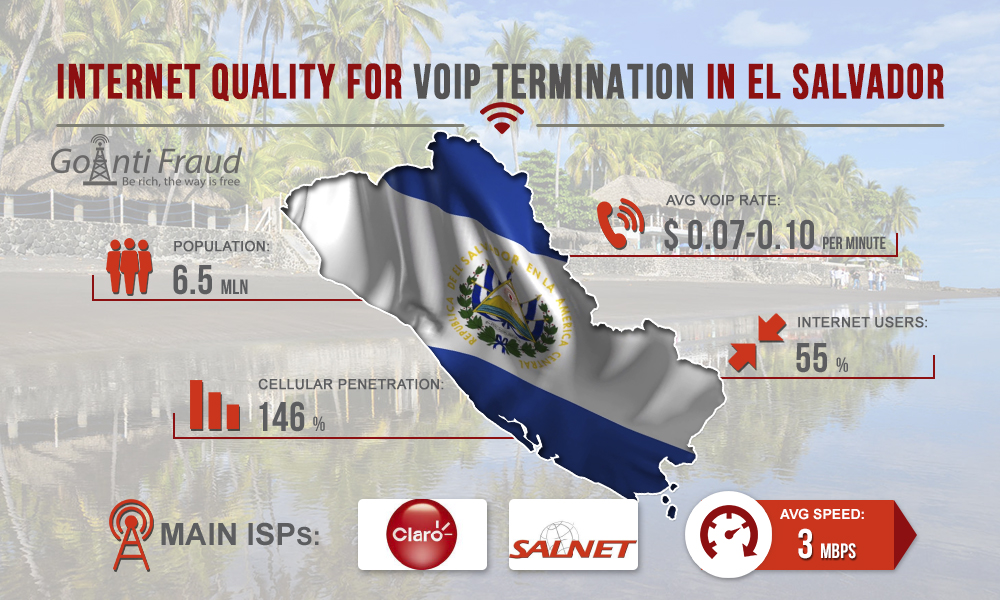 The country's telecommunications legislation is one of the most liberal in the region and encourages competition in the market. At the same time, no rules are established to promote competition in the provision of Internet services and the provider Claro holds actual monopoly in the DSL sector. The competition in the broadband access market is observed only between a few providers of cable Internet.
An average Internet Bandwidth in El Salvador is 3 Mbps. This is the normal speed, which is able to ensure smooth operation of gsm gateway beograd for the minimum number of channels. But this is just an average value, in fact, in large cities of El Salvador you can use Internet services that provide a higher download speed.