To start a business and earn real money in the field of voice termination, equipment alone is not enough - it is important to use it correctly. Mobile operators all over the world are aware of the existence of terminators and use anti-fraud systems which block "suspicious" SIM-cards, to fight termination. That is why effective landing of international traffic is possible only when using GSM equipment (gateways and SIM-banks) in conjunction with a special software.
Professional software specifically designed to mask termination, allows simulating the behavior of a real subscriber. What does a living person who uses mobile communication do?
Moves around the city.
Makes pauses between calls.
Calls "favorite numbers" (husband/wife, relatives, friends or colleagues).
Makes more calls during the daytime and less at night.
Sends SMS messages.
Sends USSD requests (for example, to check the card balance or activate bonuses).
This is just a small list of parameters that antifraud systems use to analyze a SIM-card's "behavior". If the statistics of the subscriber's number does not correspond to the norm, the card gets blocked. You cannot simulate all these processes by yourself and a special software will do it for you.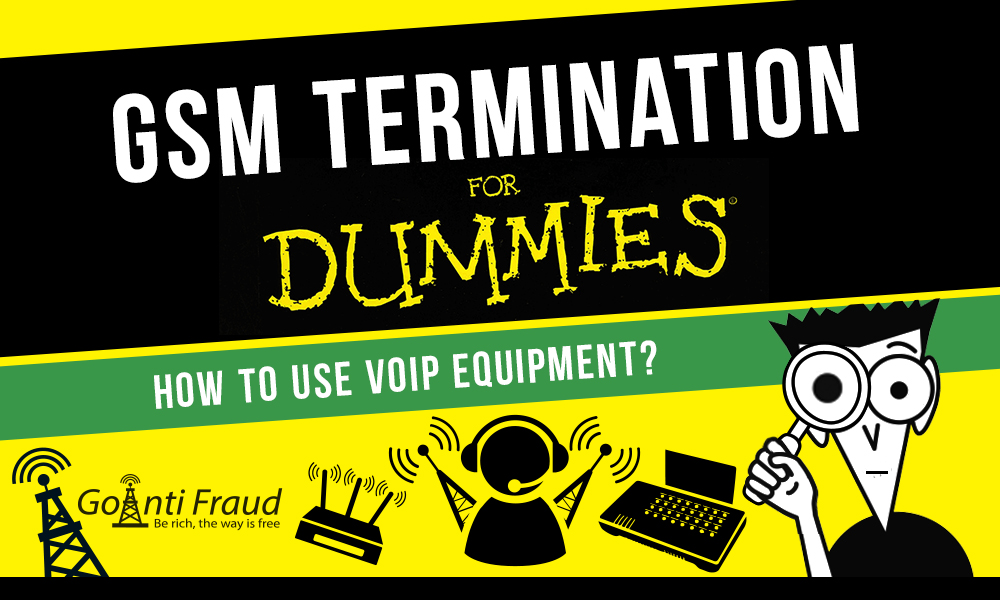 Proper use of equipment also suggests appropriate location of online gsm gateway. The gateways should be accommodated in the farthermost locations from your place of residence. If an entrepreneur has more than one gateway, each device should be placed in different areas (in different regions/cities).
It is also recommended to place gateways in large crowded places (shopping centers, business centers, train stations, etc.). At the same time, the SIM-bank (the "box" in which SIM cards are physically stored, being virtually loaded into and unloaded from the gateway) can always be with you. The GSM gateways should be controlled remotely, using a SIM-bank and special software - a SIM-server.