For each GSM operator, anywhere in the world, the terminator is a competitor. The GSM gateways owners "deprive" the cellular service providers of their potential profit by "landing" the voice traffic. Therefore, the operators concentrate all their efforts on fighting termination, investing money in special AntiFraud programs that block the SIM-cards.
Antifraud systems constantly monitor all subscriber actions. The machine compares the activity of a card with the activity of a real subscriber according to the established "Humanity" Parameters. If the activity is not consistent with the norm, the card gets blocked, so that the terminator cannot land traffic using it.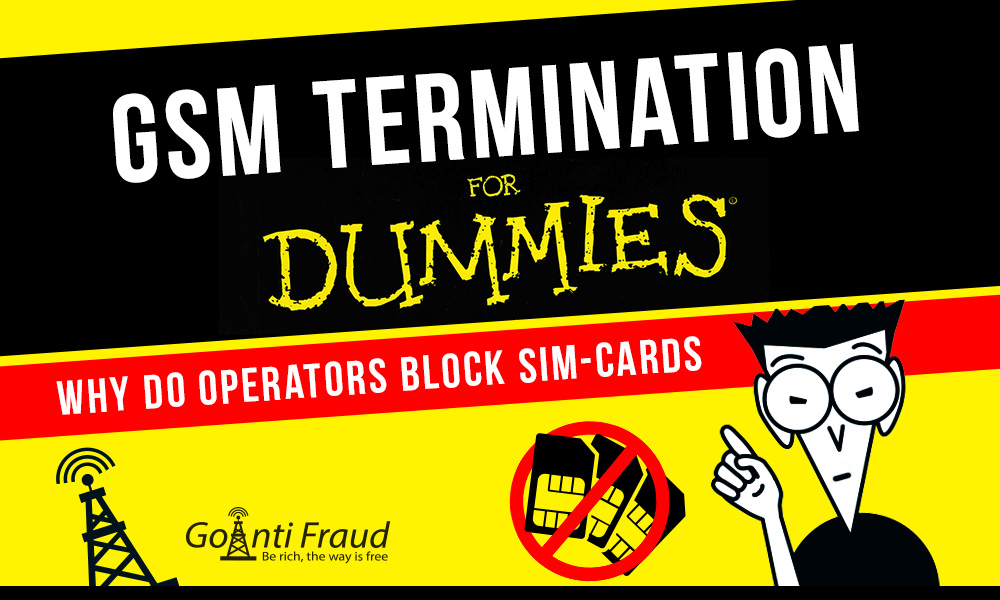 As a rule, the gateways owners' cards are blocked in large quantities - that is, the entrepreneur at one point looses the ability to earn. Then he or she needs to buy new cards and often this leads to a loss-making business. That's what the operator counts upon - that the cost of buying new starting packages will not allow the terminator to continue working.
In some regions, AntiFraud systems work so hard that the cards get blocked incredibly quickly - almost immediately after activation. Therefore, before you start a business with the use of special equipment - gsm gateway for sms and voice, you need to take care to minimize the SIM-blocking. It's impossible to completely eliminate the cards blocking, but it's quite possible to reduce the blocking frequency. To do this, you need professional software that will allow you to simulate the behavior of a real person in networks using well-thought-out scenarios, for example - GoAntiFraud.