For stable earning on termination, it is important to consider many nuances in doing your business. Even beginners know that good Internet connection matters a lot for a good profit. If the connection is constantly interrupted, you get a lot of short and zero calls, and the income decreases or the terminator generally suffers losses. Also, poor Internet connection causes the SIM cards to be unloaded from the gateway when working with the SIM bank; as a result, the channels work with failures, which reduces profit and does not allow working with the SIM bank to simulate human behavior. An effective solution to this problem is to use the GoAntiFraud's "Offline SIM Cards unload protection" module.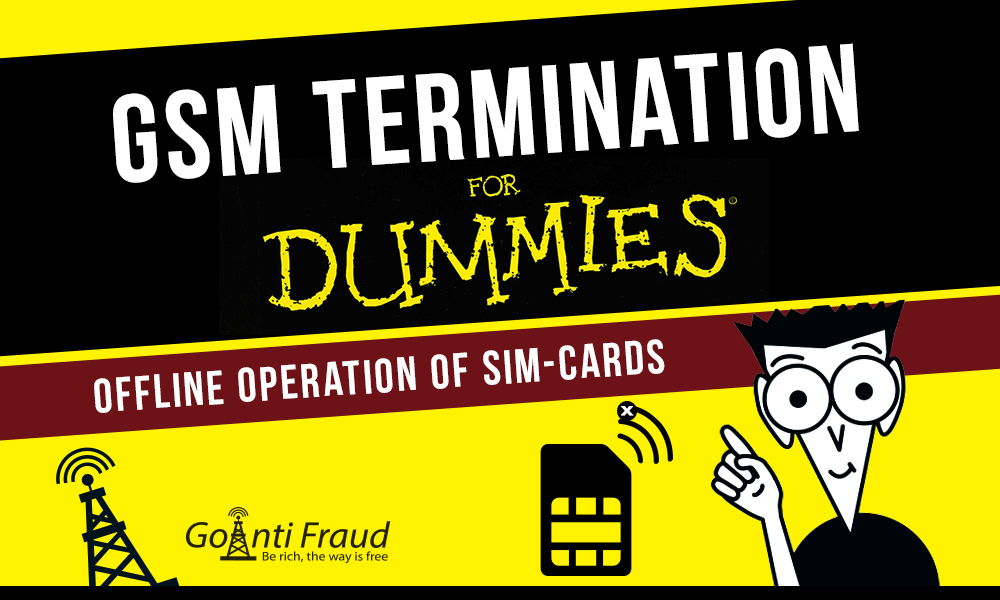 The "SIM Cards unload protection" software solution holds SIM cards in GSM-gateway when the connection with the SIM-bank is lost. That is, the cards are not unloaded from the user's SIM-bank, thereby ensuring uninterrupted operation of the channels. GoAntiFraud's module simulates the presence of cards in the GSM gateway, keeping the channels active for up to six hours. Such a solution will be useful to entrepreneurs who work in regions with poor Internet. Thanks to the SIM Cards unload protection Module, they can use the SIM box even with an unstable Internet connection, effectively simulating the real subscriber's behavior in GSM network.
The duration of SIM-cards offline operation with GoAntiFraud's module depends on how often your operator sends authorization packages to the cards. The cards holding time in the gateway may vary for the cards of different GSM operators.