The VoIP termination business is one of the most profitable in the telecommunications sector. The minimum income for the owner of a GSM gateway can start at $2,000 per month. At the same time, your initial financial investment is minimal. But, unfortunately, not everyone can successfully start this business and consistently receive high profits without professional support. There are a few challenges that make the beginning entrepreneurs tie up with GSM termination.
Common problems in GSM termination
CHALLENGE No. 1 Problems with the selection of suitable equipment, its delivery, installation and configuration.
CHALLENGE No. 2 Lack of competent technical support leading to down-time of the capacities if there are problems of equipment|soft working.
CHALLENGE No. 3 Complex installation of equipment.
CHALLENGE No. 4 SIM-cards blocking by AntiFraud systems.
CHALLENGE No. 5 Lack of a clear interface when working with equipment and soft for termination.
CHALLENGE No. 6 Difficulties in expanding the business.
GoAntiFraud service helps to solve these problems, due to complex approach.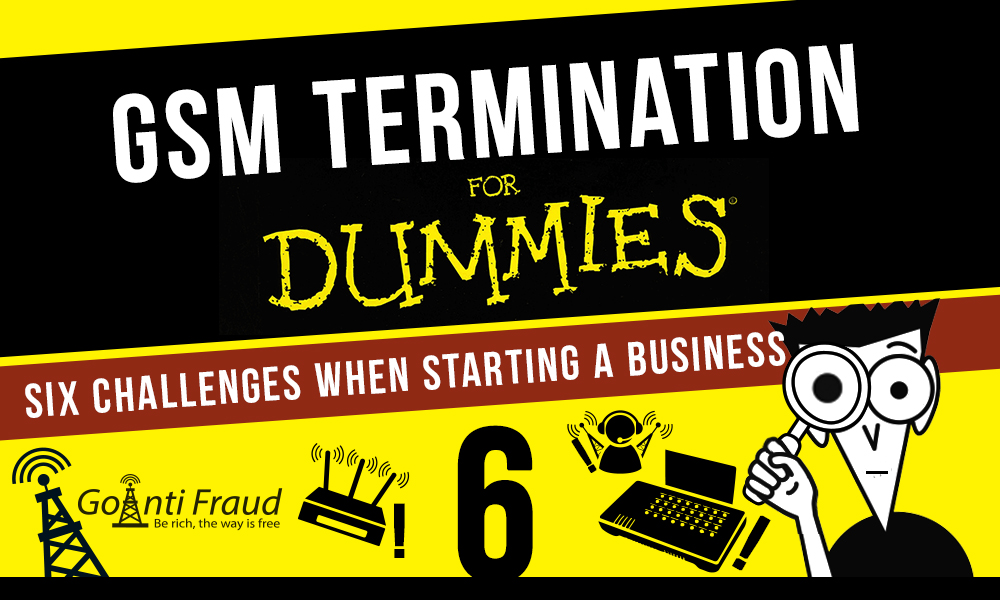 GoAntiFraud combines all you need for successful business:
Quick Start. We provide cloud service. It does not require long-term configuration and using of a third-party software.
High-qualified technical support. Our specialists are with you 24/7. They help you on every business stage, including configuration and maintenance of equipment.
Minimization of SIM-blocking. GoAntiFraud allows extending the life of SIM cards and reducing expenses for new cards.
Automation of SIM-cards operation. Full automation of SIM-cards operation for comfortable management of working processes in GSM termination.
Access to comprehensive statistics on SIM cards. Statistics on SIM cards and channels helps to build effective logic of termination.
GoAntiFraud is an integrated solution for traffic termination, which will help you to manage your gsm gateway equipment effectively and earn to te max from start.