Using the antifraud systems to detect termination, GSM operators can monitor various parameters of the SIM card "behavior". This is how they understand what happens to the number - does the real subscriber use it or does it work through the gateway. One of the first parameters that the anti-fraud system monitors is the movement of a SIM card around the city. To avoid the card blocked during VoIP termination, it is important to constantly simulate movement.
The GSM operator constantly monitors the movements of the subscriber. He needs this primarily to transmit a signal from the nearest BS to the device. If you plan to locate the gateways in a big city, you should understand that in large settlements there are many base stations, and when the subscriber's location is changed, they change as well. Therefore, it will be strange if your SIM card is constantly staying in one location, it will become clear that it is in the gateway.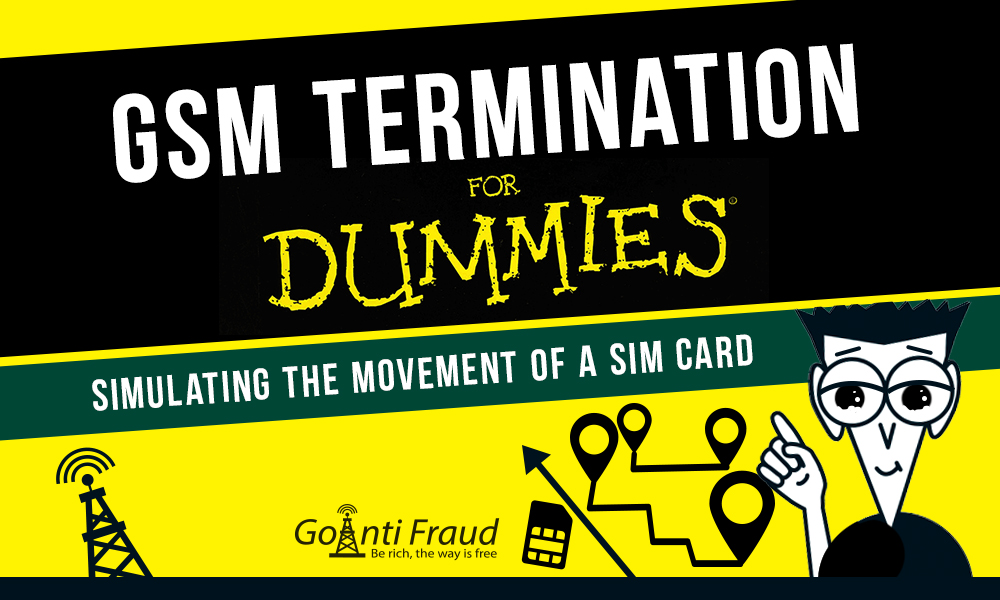 To simulate the movements of a SIM card, SIM bank and special software are used. The SIM bank allows you to remotely load the cards into the gateways changing their locations (virtually moving the card from one gateway to another, linked to another BS). You also need to set the time for moving the SIM cards, the time period for such routing and to leave the IMEI number unchanged. Doing it yourself is impossible, you need special tools.
To simulate the movement of a SIM card around the city, you can use the capabilities of the GoAntiFraud service. The service tools allow implementing any behavior model by creating a specific card activity pattern. It is necessary that the template causes a minimum of suspicion of the Antifraud program. Then the SIM card will operate as long as possible. To find your perfect template, you will need to experiment; this is due to the fact that each operator's antifraud systems work differently. However, later you will see how your expenses to buy new cards will decrease and your profit increase.