The business in the field of call termination is very profitable, it can bring a monthly income of $2,000 and more. But many beginner-entrepreneurs who decided to invest in this business are often disappointed when faced with the first difficulties. We will talk about the most common problems at the start of the GSM termination business and the ways to solve them.
Often newbie-terminators encounter such difficulties as:
Complex installation of VoIP equipment.
Shortage or lack of competent technical support.
Frequent blocking of SIM-cards by a mobile operator.
An incomprehensible interface for control of termination workflows and displaying of statistics on the channels operation.
VoIP GSM gateways have to be serviced by competent IT specialists.
Difficulties in expanding the business.
There is a comprehensive solution to all these problems - GoAntiFraud's business package for starting a GSM termination business. Our NewBusiness offer includes everything you need to start running a termination business, that is a set of necessary equipment (GSM gateways, SIM-banks, Raspberry Pi3), software to automate most work processes, tools to effectively bypass AntiFraud systems.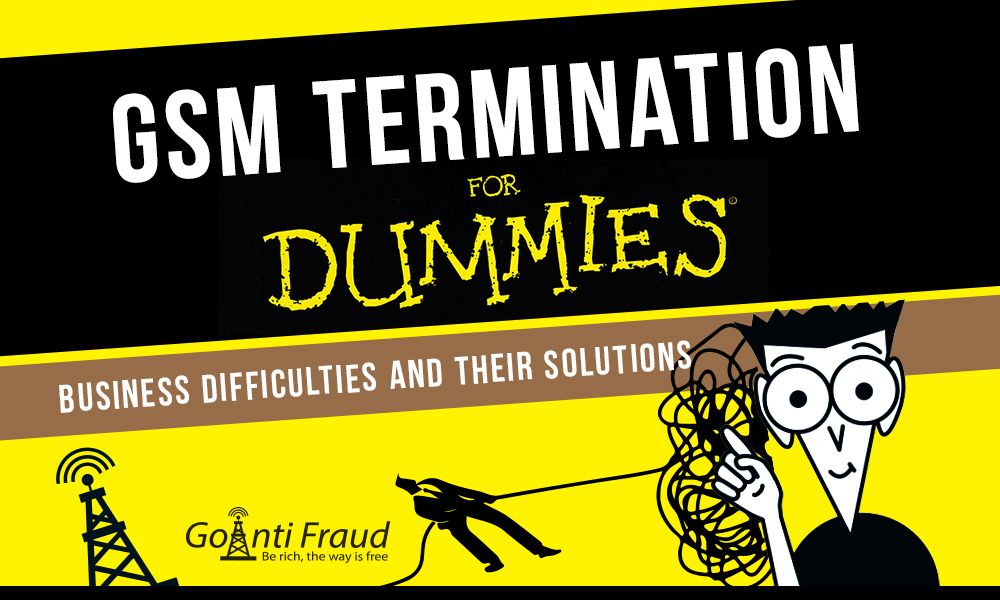 Using the voip termination software from GoAntiFraud, you can both, automate the equipment operation, reduce the frequency of SIM-blocking and take advantage of other benefits:
Assistance of skilled technicians in connecting and maintenance of equipment.
24/7 technical support.
Simple and intuitive interface to control your equipment.
Access to comprehensive statistics on the operation of channels; all information is conveniently visualized.
Help in expanding the business.
If you are disappointed in GSM termination, do not rush to say goodbye to this advantageous business. GoAntiFraud's NewBusiness package will help you solve all the emerging issues on the path of a beginner and achieve high profitability of the business.