Africell is the fourth largest cellular services provider by the number of connections in Uganda. The operator has excellent GSM coverage in the country and low tariffs for local calls. You can use Africell's SIM cards for profitable voice termination operations.
The cost of one Africell's starting plans is about $0.41. And 10 bonus minutes for calls within the network become immediately available on your account balance. You have to register prepaid SIM cards in Uganda, therefore, make an arrangement with someone on the supply of cards registered to other people. In this case, the starting plans may cost you more.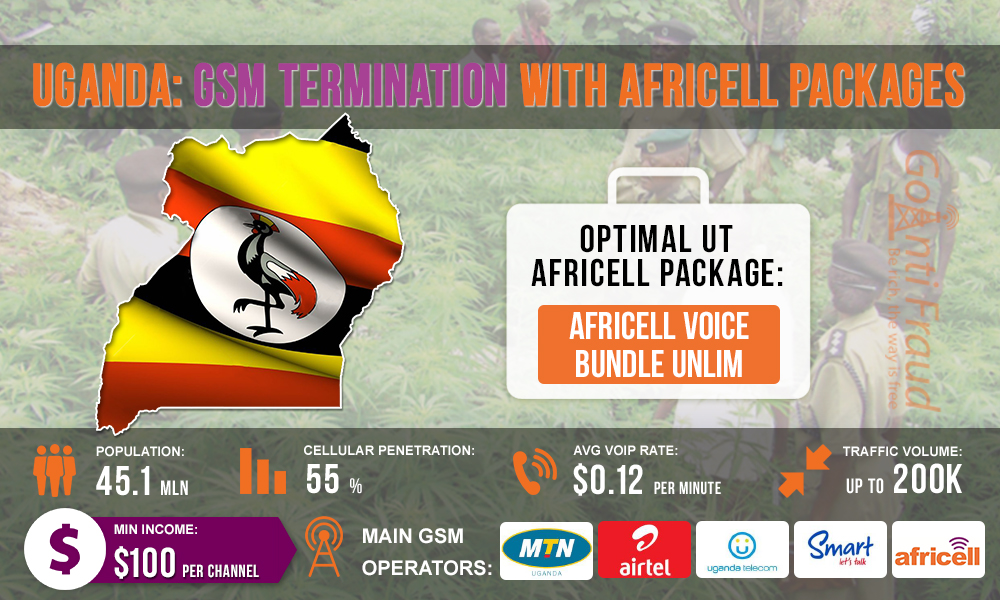 Africell's prepaid outgoing call rates are more than affordable. A call within the network costs $0.065 per minute, a call to other networks costs $0.08 per minute. Even using standard tariffs, you can make good money on termination. You can also take advantage of the Africell Voice Bundles offer. Two options from the line are suitable for termination:
Daily. Duration - 1 day. You can order 75 minutes for calls for $0.27 or connect an unlimited package for $0.34.
Weekly. Duration - 7 days. You can order 350 minutes for calls for $1.36 or connect an unlimited package for $1.91.
The best option for calls termination is Africell Voice Bundle Unlim. With it, a minute of an outgoing call will cost about $ 0.0017 (if the gsm gateway amazon operates 200 minutes a day). The gateway owner's income will be about $400 from each equipment port (taking into account the cost of buying new SIM cards).