Most entrepreneurs and those who wanted to invest in a business have now focused on the negative aspects of the crisis. But today we would like to talk about the benefits that the crisis has brought for VoIP termination. We will tell you why it is worth starting a business in this area right now.
GSM termination, as a branch of the telecommunications business, is one of the few areas that win in a crisis. In the context of the COVID-19 pandemic, the crisis brought four benefits for entrepreneurs:
Large volumes of traffic. During quarantine, people call each other more, trying to beat boredom. They have more free time than when they worked offline. This is beneficial for the terminator, because the more traffic he/she lands, the more he/she will earn.
Less severe operation of antifraud systems. Now antifraud systems do not work as hard as usual, and in some countries and with some operators, they can be disconnected at all. This is an ideal moment to make money on termination, because SIM-cards blocking by antifraud systems is the main problem for entrepreneurs working in the field of GSM termination.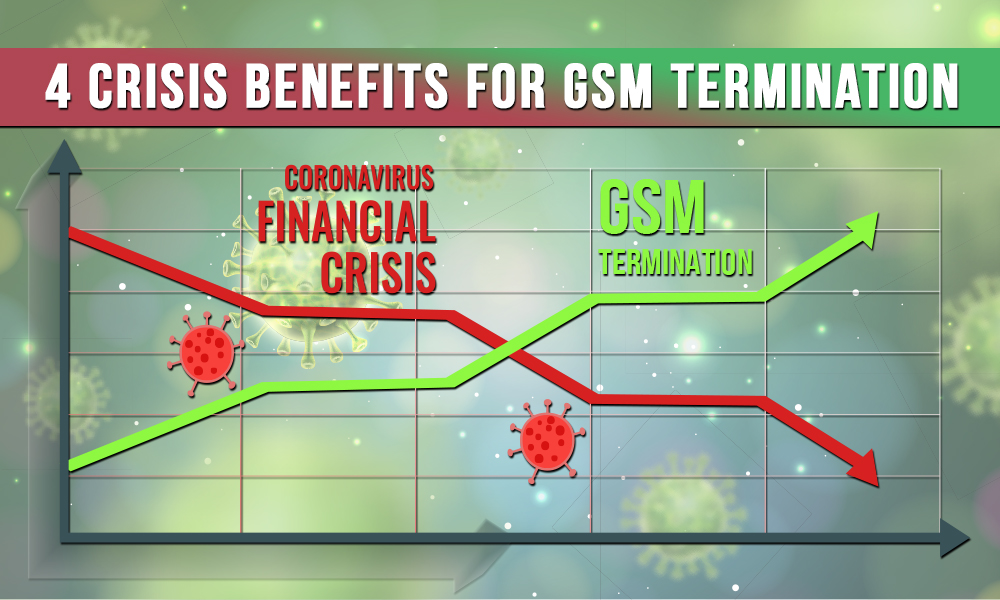 Lower rental prices. Rental of premises falls in price. Offices are idle now, employees are working remotely, so many vacate the premises. At the same time, not many people are now looking for an office or an apartment for rent. To locate the gateways, the terminator needs to rent a room, but now it can be done for a penny.
Minimum competition. Few people decide to start a business now, so if you do, you will have a minimum of competitors. In the current environment, you can earn the most from termination.
If you have savings, they are worth investing in a GSM termination business. Think about it! In times of crisis, the local currency can simply depreciate. While investing money in a profitable business, you will have stable earnings even when others don't have a job, and that's in dollars!
Start a crisis-resistant business right now by ordering
a ready-made business package
. Our turnkey solution includes everything you need to start - equipment (gateway gsm sip gsm voip and SIM-banks), special software for process automation and proven tools to minimize the SIM-block.