You think that now is not the time to start any business? Afraid of losing your money during the quarantine and crisis caused by the pandemic? Think it's worth to wait for better times? In fact, you can't imagine a better time to start a GSM termination business! We will tell you why.
5 reasons to start a VoIP termination business right now:
Stable earnings in dollars during any crisis. GSM termination is a business, which is not afraid of any crisis and economic instability in the world. People will always satisfy one of the basic needs - the need for communication, making calls to each other. And you will earn on this. When others lose their jobs, when many businesses close and local currencies depreciate, you can have a stable income in US dollars.
During quarantine, there is a lot of traffic. Now people tend to make more calls while staying at home during quarantine. Many freed up time that used to be spent on work. Also, calls to friends and relatives is a way to beat boredom. In addition, in a tense atmosphere during a pandemic, people call relatives abroad to simply find out how they are doing, whether they are well.
Now SIM-cards get blocked less often. Mobile operators are at an advantage now, as people make calls more often. At the same time, they understand that the flow of international calls increased during the quarantine period, therefore, in many countries Anti-Fraud termination tracking systems are less severe, and may be completely disabled. Which means, right now the key enemy of the terminator - antifraud system, is not as strong as before!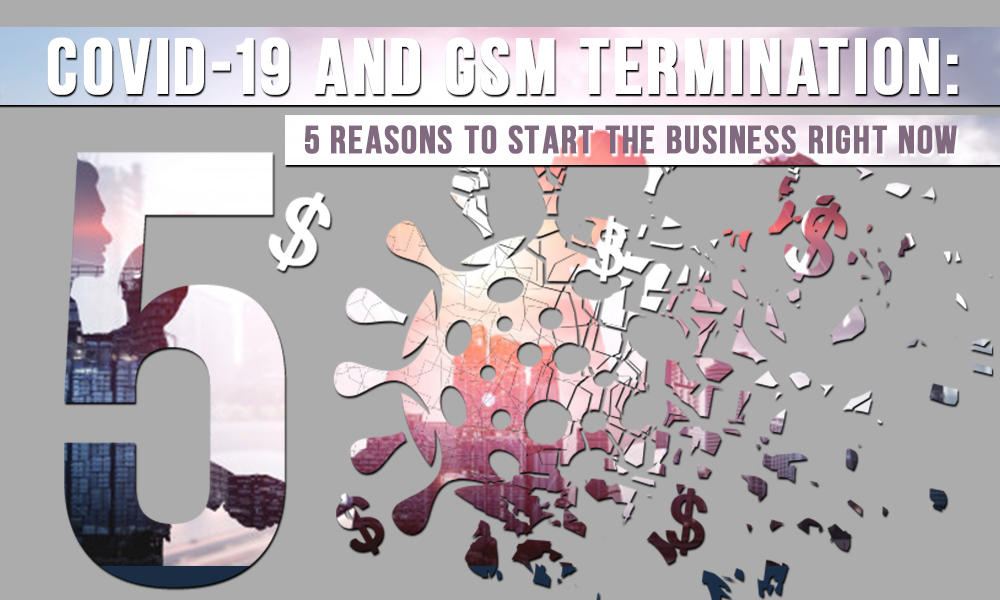 Quarantine will be over, and there will be even more calls. Quarantine is not forever, borders have already been opened in some countries, and soon they will be opened all over the world. There will be a burst of tourists' activity, who will make international calls. The number of business calls will increase, call centers will open. You can take advantage of this, because the terminator earns on every minute of call! Starting a business now, you will not miss the moment when tons of traffic will pour.
Now you can rent a room cheaply. You need a room to locate the gateways required to terminate traffic. Now it can be rented for a penny, because landlords lose due to quarantine. Take a moment to minimize business expenses!
VoIP call termination is exactly the business that benefits from the crisis. If you have savings, they are worth investing in your own business in GSM termination right now. Invested money will not only quickly pay off, but will also bring a stable profit.
Do not lose your chance, choose one of the ready-made business solutions from our line.