During the coronavirus pandemic, businesses all around the world faced difficulties. The revenue of many enterprises decreased by 70-80%, debts increased, which entailed a reduction in staff and wages. Some enterprises had to close. How much will the business situation improve after quarantine?
Deferred demand
When the pandemic is over, the so-called "deferred demand" for many goods and services is forecasted. First of all, it is the services of beauty salons, gyms, restaurants, cinemas, hotels, etc. At the same time, one should not hope that the income in these areas will be the same as before quarantine or higher. The fact is that after quarantine, the unstable economic situation and high unemployment will continue for a long time, so many people will withhold themselves from visiting restaurants, cinemas, etc.
Online Business Wins
In fact, those types of business that focus on meeting the most basic consumer needs will benefit. These are grocery stores, pharmacies, low-cost clothing and shoe stores, etc. It should be noted that during quarantine, many have become used to ordering the necessary items online. This took them less time, so now they are unlikely to give preference to offline purchases. Moreover, many will continue working remotely after quarantine, which means, order goods at home as well. Therefore, online business will again prevail over the traditional one.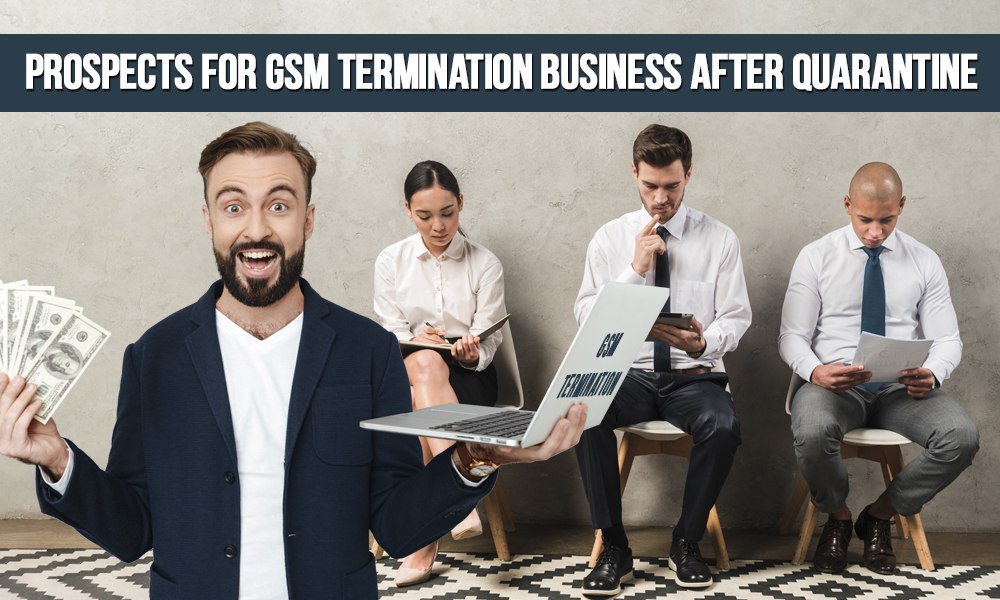 GSM termination — a business that always brings profit
Telecommunications can also be considered a business focused on satisfying basic needs. For example, we always call each other, at any time, satisfying our social need for communication. Therefore, a business such as GSM termination based on GSM communication will flourish both during quarantine and crisis, and after. Moreover, after quarantine, this business will benefit twice.
Perspectives of a GSM termination business after quarantine
The income of entrepreneurs will increase. The amount of traffic to earn money on in GSM termination will increase due to the opening of borders and activation of tourists, as well as due to the increased number of business calls after quarantine.
It will be easier to start a business. When the borders are opened, it will be possible to place the gateways for calls landing in any country. GSM equipment will be available from China without delay.
Antifraud systems will not work too hard for some time. During quarantine, systems that track termination and block SIM cards worked less actively, and in some countries, they were disabled at all. Even after quarantine is over, this trend will continue for some time, which is to the advantage of the terminators.
You can start running a successful business remotely now, despite the global crisis, and receive a stable income! And after quarantine, the GSM termination business will bring even more profit, while the initial investment is minimal. Leave an application for more information.