In the context of the COVID-19 pandemic, when almost the whole world was "quarantined", many business owners were left with nothing. Someone, of course, managed to migrate online, selling their goods / services via the Internet. Someone is now using contact-free communication with customers (for example, behind a glass), contact-free payment and contact-free delivery. Those who did not succeed in doing that had to close their business. But there is a business that was not hampered by quarantine, because it does not involve physical contacts anyway - this is GSM termination.
As a telecommunications business, VoIP termination is not affected by the crisis, while other businesses are at risk and thousands of people are left jobless. By running this kind of business, you perform the functions of a GSM operator, that is, you satisfy one of the basic needs of people, which is communication. People will always make calls, which means you will always have a profit. Moreover, this type of business can be called contact-free, which is very important during a pandemic and quarantine.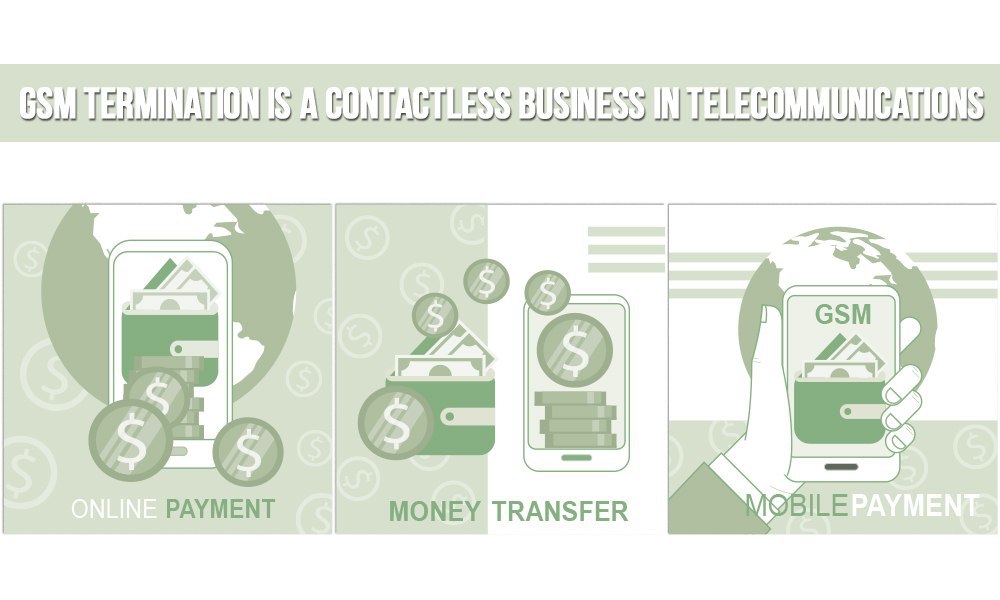 Here are some of the benefits of GSM termination as a contact-free business:
In this business you do not need to meet with clients. Your customer in GSM termination is an originator company that delivers voice traffic for landing. GoAntiFraud provides its clients with contacts of proven originators with whom you can agree on the delivery of minutes. At the same time, you do not need to meet with anyone, you do not need to rent an office for meetings - you can be with a client in different parts of the world.
In GSM termination, you do not contact the end user. In termination, you, as the owner of the GSM gateway (special equipment), land international traffic at local rates and earn on the difference in the cost of the call. To do this, there is no need to contact the end users of the GSM network. All you need is equipment (voip gateway), regular delivery of traffic and software to automate the work.
Your services are paid in a contact-free way. The originator company pays the terminator for traffic landing services. Money is transferred in a contact-free way - to a bank card, PayPal account, etc.; you do not need to meet anyone in person.
You conduct business completely remotely from anywhere in the world. You can install the gateways in one place and control them remotely from anywhere in the world. To do this, you need a SIM bank and software from GoAntiFraud. With our software, you can automate the business processes and remotely control them using our monitoring and statistics output capabilities.
Start a profitable contactless business that will guarantee you a safe and secure future. To start a business in GSM termination, you need minimal cash investments, and you don't need to deal with organizational issues for a long time before you start. We have already prepared all you need in our ready-made business packages.
Leave a request, and we give you a detailed advice.