The global economic crisis triggered by the COVID-19 pandemic was called the Great Lockdown by the IMF. According to estimates of the International Monetary Fund, the new crisis will affect about 170 countries: 90 percent of the world will be worse off with lower per capita income. According to the head of the IMF, we have never had such a truly global crisis as the one we face now.
The IMF also noted that the Great Lockdown is the most global financial crisis since the Great Depression. States are struggling with the pandemic by investing in health, while deliberately reducing production and consumption. After the coronavirus epidemic was declared a pandemic, many countries had to shut down businesses. This has never happened in history before.
What can we expect next?
According to the most optimistic forecast, the world will lose about $ 9 trillion over 2 years. This figure exceeds the GDP of Japan and Germany combined. If the pandemic turns out to be longer, GDP in 2020 will decrease by another 3%, and the economy will recover more slowly due to bankruptcies and unemployment. If there is a repeated outbreak of COVID-19 in 2021, global GDP will decline by another 5-8%. All this means that we will live worse for more than one year.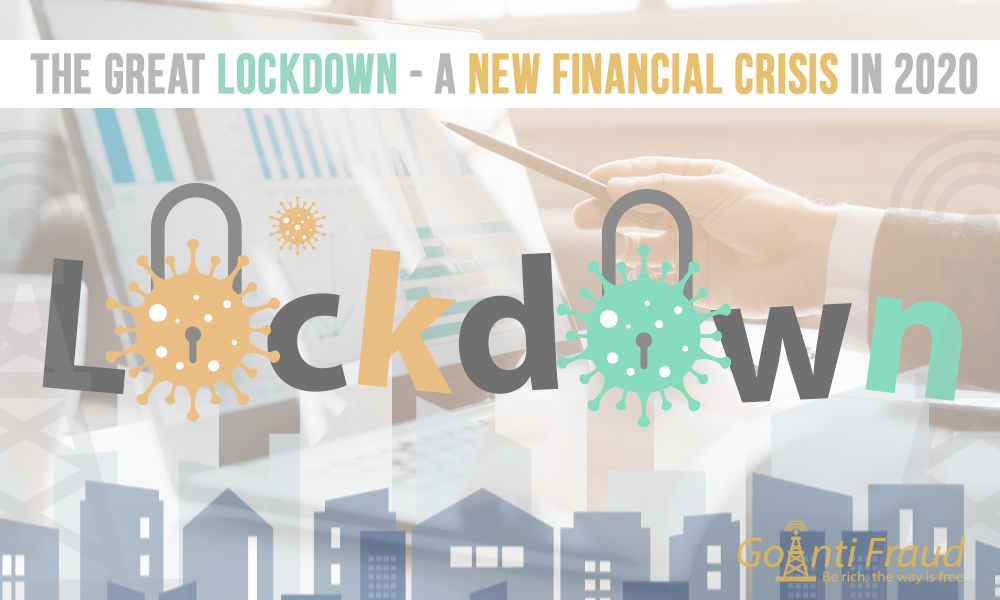 How to protect yourself?
What can ordinary people do, who lost their jobs in the crisis and will not be able to find one for a long time? The best way is to open your own business in an area that brings stable profits even in times of crisis. One of such areas is telecommunications, because people always make calls, and during quarantine even more than usual. Starting a business in VoIP termination, you will protect yourself and your family from the Great Lockdown, unemployment and currency depreciation, as you will receive a stable income in US dollars. To start, you need minimum investment.
Have questions about starting your business? Leave a request, and we will give you a free advice.