Often, experienced terminators use SIM banks in combination with other devices, mainly with a connection to the Goip gateway. The system of the complex can also include GSM modems, IP phones, etc. GSM modems are mainly used for rapid SMS distribution, while IP phones can be connected to expand the lines. They are usually from 2 to 5.
All these devices operate based on SIP and H. 323 protocols, which serve as the foundation for creating a powerful and successful VoIP system. However, the complex of blocks must be connected in such a way that the packet loss does not exceed 5%, and the delay in transmitting them is not more than 300 MS. Take into account the capacity of a single SIM signal, it should not be more than 11 Kb/s.
How to achieve such indicators? After all, it is known that the SIM bank is managed, via a cloud platform, using a secure IP protocol. Therefore, it can work as a Sim Server for GSM gateways, or in conjunction with the SMB Scheduler Server software.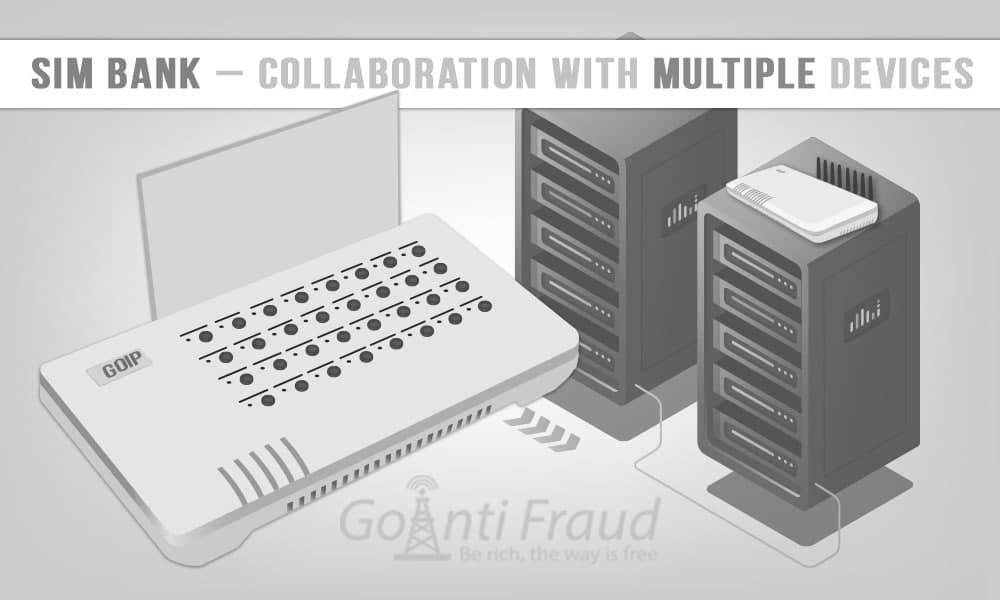 The first option is simpler but has its own limitations. It is suitable for companies that use a single SIM bank and do not plan to transfer SIM cards over different gateways. The second one is usually used with the use of several devices. It is more advanced and has fewer limitations than its previous counterpart. This system allows you to work simultaneously with more than one hundred, or even a thousand SIM cards, successfully distributing them between the gateway channels. Working on this principle allows you to manage multiple VoIP devices simultaneously, without freezes and crashes.
So, you can install several gateways by connecting them to the SIM box gsm gateway, using the GoAntiFraud service. With the help of a SIM bank and a server, you can make a scenario in which SIM cards will be tied to a particular GSM gateway, thereby creating the illusion of a live subscriber in the network for the telecom operator. And all this will happen automatically. Which, of course, will make it easier to work in the termination. The entire system can be controlled remotely from any GSM mobile device.