GSM/Voice termination business based on international calls from different countries which are going to your country, for example,
one person from the United States is calling to another which is located in Cameroon. Mobile carriers from different countries, especially if from different continents, usually do not have a direct connection with each other, so they need to transfer this call to transit operators (transit companies); The transit operator (transit company) is a company that has the software for the transmission of the calls. Such companies may be several, and each of them making margin profit on it; Finally, one of the transit operators which has a connection with Cameroon mobile carriers sends this call in your country, and it can go directly to the mobile operator or take an alternative route (it can be you exactly).

So to be a part of this business you need to have some key elements GSM gateways, Simbank, SMS server, SIM server, Remote server, internet connection, technical support, local sim cards, and traffic partners (transit companies).

You need to insert your local sim cards to the sim bank and these sim cards will load to the gateways.

The traffic provider (transit company) will send the voice traffic to your devices (Inside this traffic will be a lot of calls from different countries, it is called from people who want to make a call to their friend or relatives in Cameroon, also it can be called from call centers).
When this traffic will get your devices installed in Cameroon, our system automatically select one of your sim cards and this sim card start make a call in local format to land the call.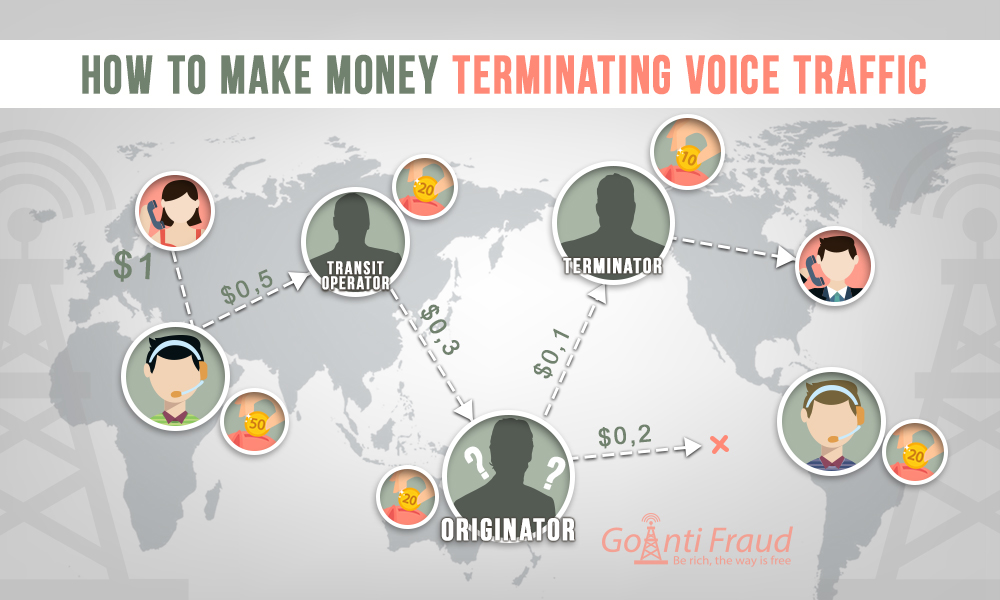 You might be wondering how you will make money here?
You will earn money from each minute in which your sim cards are made.
As I know the cost for the voice traffic to Cameroon is around 0.11$ per minute, so you will earn 0.11$ from each minute.

So it means that if your sim cards are made per day 1000 min you will have daily income in 110usd and 1000 min is not so a big amount of minutes as usually this amount for a testing period so we do not have any limit for the number of minutes.