Greetings!
The GoAntiFraud team heartily congratulates you on the coming New Year! We wish you financial success and the achievement of your goals in 2021.
There is a saying: "A good year beginning makes a good ending", - so the GoAntiFraud team wishes you to start your 2021 positively, launching a new business, for example.
We inform you that the price of business packages will be significantly reduced in January :
Start Up - $1500
Deluxe - $3700
Deluxe Plus - $5700
Ultimate - $7400
May all the difficulties remain behind, and may only good news await you in the New Year.
We wish you to blossom forth and prosper!
And we continue to work to ensure that our service is always № 1 for you.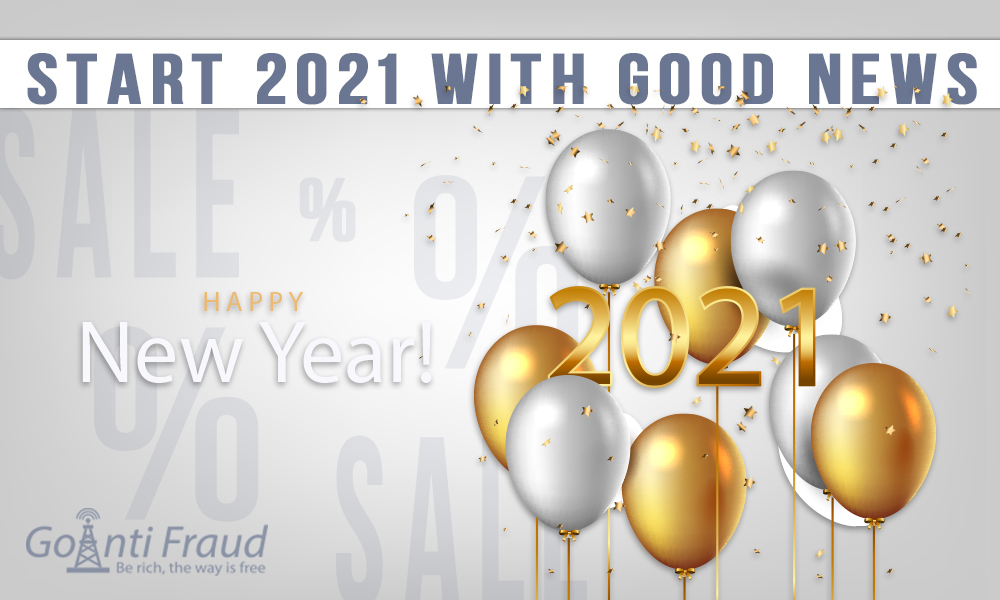 Best Regards, GoAntiFraud Team