Antifraud systems are the main enemies of the terminators. GSM operators use these programs to track the termination and block the SIM cards in gateways. Because of the SIM block, terminators lose money, since it is not profitable to constantly buy a huge amount of SIM cards. An effective solution is to simulate the behavior of a real subscriber, taking into account those parameters that are analyzed by antifraud systems. "Favorite numbers" are one of such parameter. Let's figure out what it is and how to minimize the SIM-block by means of "favorite" numbers.
AntiFraud systems analyze the so-called "parameters of humanity". That is, the program compares the activity of the SIM card with certain standards typical for the real subscriber. If there is an inconsistency, the card gets blocked, because it is not a real person who calls from it, but a gateway. "Favorite" numbers is one of the parameters of "humanity"; it is a group of numbers that people call most often. This is logical, because a real subscriber rarely makes 100 calls to completely different numbers, most users often call relatives and friends. Conclusion - you need to simulate calls to a group of "favorite" numbers.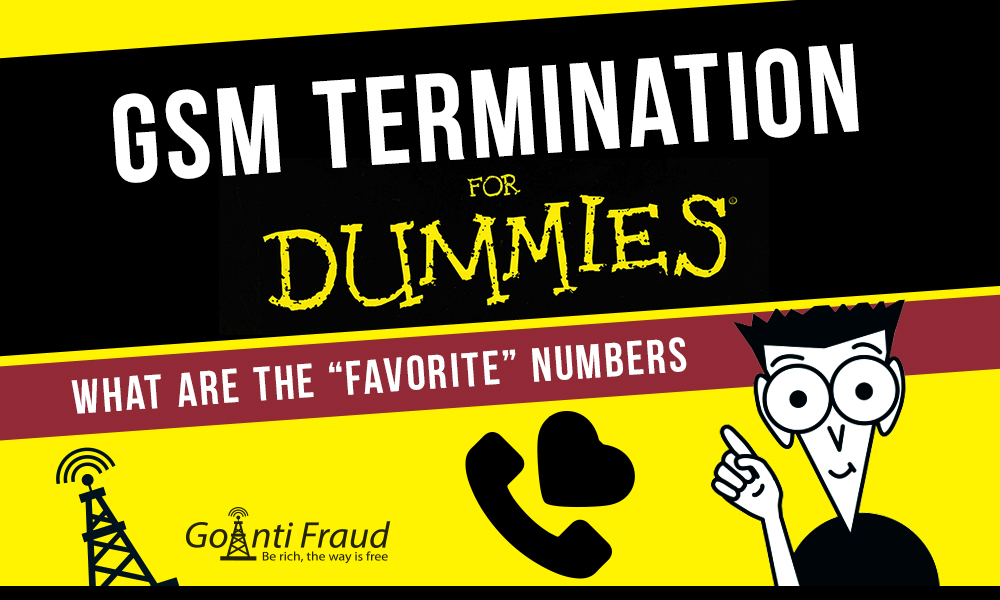 GoAntiFraud service designed for effective GSM termination provides such a function. The user can configure the groups of "favorite" numbers and set the frequency of calls between SIM cards in the gateways. Thus, the illusion of calls to "family" numbers is created and incoming traffic to SIM cards is generated simultaneously. That is, the terminator can simulate "humanity" in another parameter at the same time, that are the incoming calls. By means of the gsm modem gateway software from GoAntiFraud, you can significantly reduce blocking of SIM cards by antifraud systems.