A voice traffic termination business can bring large profits, while your initial financial investment as an entrepreneur is minimal. However, for things to go well, you need to take into account a lot of aspects that can affect your income. In addition to protecting the cards from the SIM-block, ensuring a stable Internet connection and the regular supply of a large amounts of SIM-cards, you need to take care of such a thing as IVR. Let's find out what is IVR and how it can prevent you from making good profits.
IVR are the operator's voice messages (pre-recorded) that are played during the call (as a rule, during connection setup). Most often this is an Insufficient Fund message. IVR can mislead the subscribers and this will negatively impact the voice termination quality.
Imagine that a person is calling abroad and suddenly a female or male voice says something in an unknown language. In most cases, the subscriber simply ends the call. As a result you get short calls that negatively affect ACD (average call duration) statistics. The originator who buys a route from a terminator, first of all draws attention to the ACD indexes and the number of zero calls.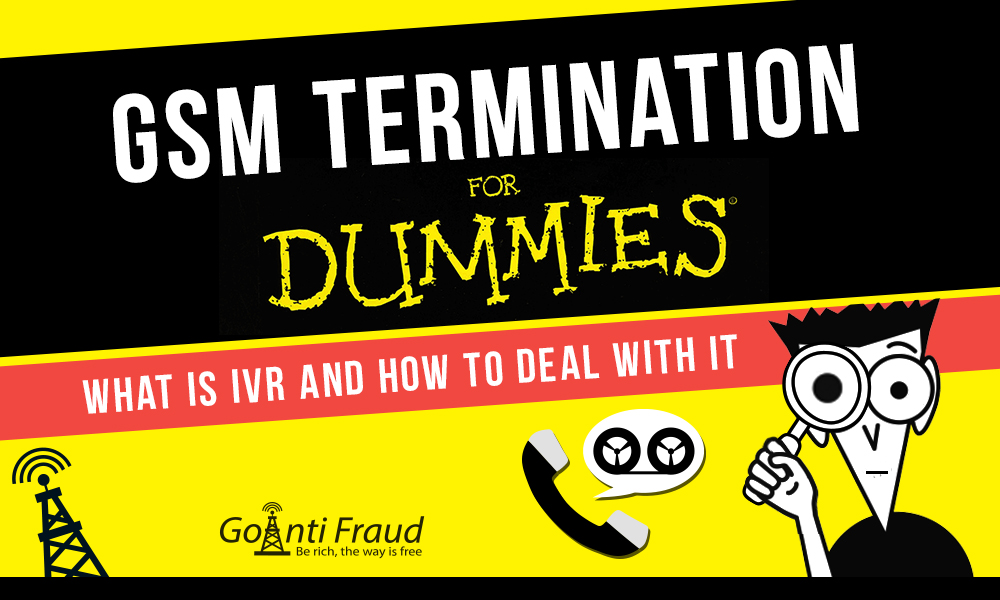 But how can we prevent a problem with IVR? There is a solution. GoAntiFraud offers their customers an additional software module "Detect IVR". It helps to significantly reduce the number of short calls, thereby improving ACD statistics.
How does the Detect IVR module work? GoAntiFraud technicians customize the module for a specific voice message. To do this, they create a template using the clients' IVR call records as examples. The Terminator only needs to provide call record or indicate the SIM card and the time of the call with the required IVR. The software will compare the sound during the call with the record; if the sounds match, the program will take a certain action, depending on the customer preferences. The options are blocking a card with an IVR, highlighting it with a different color, topping-up the balance, etc. Thanks to this module, the terminator can significantly save time and ensure efficient operation of gsm gateway linux.
GoAntiFraud customers have an opportunity to order 2 IVR. This is useful if the GSM operator will record a new voice message (for example, a male voice will speak instead of a female voice).